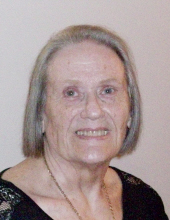 78
Hull, Iowa
January 21, 2021
Lorita Van Muyden, 78, of Hull, Iowa, passed away Thursday, Jan. 21, 2021, at Dougherty Hospice House in Sioux Falls, South Dakota.
Funeral service was Wednesday, Jan. 27, at American Reformed Church, Hull, with interment in Holman Township Cemetery, Sibley, Sibley, Iowa.
Lorita Alene Molendorp was born Nov. 9, 1942, in Sibley, daughter of Martin and Elsie (Palenske) Molendorp. She grew up near Ocheyedan and graduated from Ocheyedan High School in 1961.
On Sept. 2, 1961, she married Howard Rachuy and they had three children. They divorced after 26 years of marriage.
On October 7, 1989, she Lester Van Muyden and they lived in Hull. He passed away Jan. 12, 2005.
Survivors include three children, Rhonda Rachuy of Madison, Wisconsin, Terry (Arlene) Rachuy of Richmond, Virginia, and Lisa (Joe) Shediak of Omaha, Nebraska; one stepdaughter, Jacquelyn (Roger) Westra of Henderson, Nevada; six grandchildren; three stepgrandchildren; a great-grandson and three stepgreat-grandchildren.
She was preceded in death by her parent, husband and granddaughter.