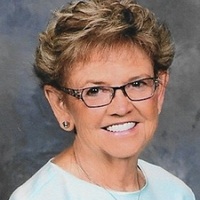 76
Bradenton, Florida
August 22, 2021
Lois Van Beek,76, of Bradenton, Florida, passed away Sunday, Aug. 22, 2021.
Funeral services were Friday, Sept. 3, at Memorial Funeral Home, Sioux Center, Iowa, with interment in Hope Cemetery, Hull, Iowa.
Lois I. Van Beek was born Jan. 12, 1945, in Hull to Arthur and Jeanette (Bouma) Van Beek. She attended Sioux Center Christian School, Western Christian High School, graduated from Dordt College and received her master's degree from Michigan State University. She taught in Christian schools many years beginning in Michigan. In 1970, she moved to Florida where she taught and coached volleyball, basketball and softball at Bradenton Christian School until retirement. After retirement, she volunteered in the school's elementary computer lab.
She was preceded in death by her parents; her brother, Gilmer; her sister, Myrna, and an infant sister, Joyce.