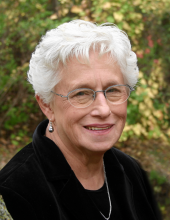 84
Sheldon, Iowa
May 19, 2021
Lila Kiers, 84, of Sheldon, Iowa, passed away Wednesday, May 19, 2021, at Sanford Sheldon Medical Center.
Funeral service will be at 1 p.m. Wednesday, May 26, at First Reformed Church, Sheldon, with interment in Hope Cemetery, Hull, Iowa. Visitation with the family will be Tuesday, May 25, from 5-7 p.m. at the church.
Lila Ann Kein was born November 13, 1936, near Fairview, South Dakota, daughter of Marion and Renzella (Vander Mullen) Klein. She grew up near Maurice, Iowa. She attended country school and later graduated from Maurice High School. She worked at the Le Mars Hollanders 5 & Dime store and later at JC Penny in Le Mars in the bookkeeping department.
On Sept. 20, 1957, she married Henry Kiers of Hull. They started the first Radio and TV Center in Hull in 1958 and a second store in 1972 in Sheldon. She was part of the Hull businesses and professional clubs.
Survivors include three children, Rick (Eleanor) Kiers of Hull, Martin Kiers of Hull and Lisa (Todd) Merley of Ashton, Iowa; six grandchildren and seven great-grandchildren.
In addition to her parents, she was proceeded in death by a brother, Clyde Klein, and sisters-in-law, Lois Klein and Gertrude Zevenbergen.