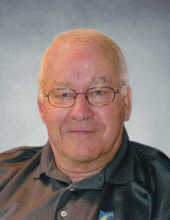 86
Hull, Iowa
October 27, 2020
John Koolstra, 86, of Hull, Iowa, passed away Tuesday, Oct. 27, 2020, at Sanford USD Medical Center and Hospital in Sioux Falls, South Dakota.
Funeral service was Friday, Oct. 30, at the Demco Community Center, Boyden, Iowa, with interment in Hope Cemetery, Hull.
John was born May 1, 1934, in Marssum, The Netherlands, to Wybren and Martje (De Vries) Koolstra. He grew up in The Netherlands and served in the Dutch Army. When he was 19, he moved to the United States and worked on farms near Sibley until being drafted into the U.S. Army, serving in Germany 18 months. Following his honorable discharge, he returned to the Midwest and made his home in Worthington, Minnesota.
On May 1, 1959, he married Lois Nelson. They continued to live in Worthington. For 22 years, they owned and operated J&L Clover Farm in Little Rock, Iowa. They lived in several different communities before retiring to Hull in 2004.
Survivors include his wife; five sons, John (Vivian) Koolstra of Pella, Iowa, Gerald (Lisa) Koolstra of Dakota Dunes, South Dakota, Bill Koolstra of Sioux Falls, Daniel (Heather) Koolstra of Hull and Darron Koolstra of Sioux City, Iowa; 10 grandchildren; five great-grandchildren; two sisters, Griet Duister and Baukje (Henny) Zwart, all of the Netherlands, and several nieces and nephews also in the Netherlands.
In addition to his parents, he was preceded in death by a twin brother, Willem Koolstra, and a brother-in-law, Wim Duister.