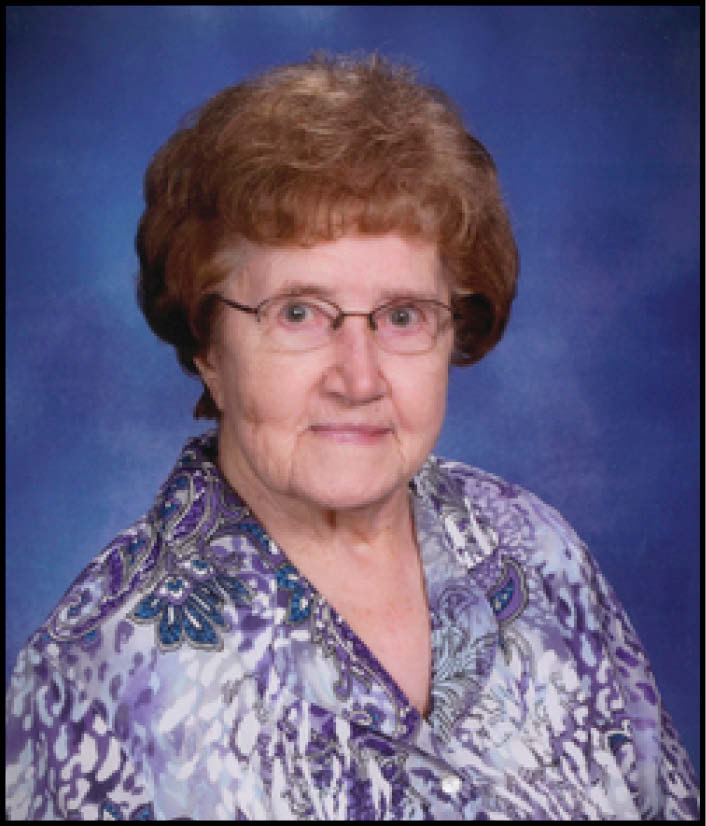 Jennie Klarenbeek
92
Sheldon, Iowa
March 12, 2016
Jennie Klarenbeek, 92, of Sheldon, Iowa, died Saturday, March 12, 2016, at the Fieldcrest Assisted Living in Sheldon.
Funeral service was March 17 at First Reformed Church, Sheldon, with interment in Valley View Cemetery, Rock Valley.
Jennie Kiel was born Dec. 6, 1923, near Inwood, Iowa, the daughter of Hans and Sadie (Burgraaf) Kiel.
On Dec. 6, she married Lane Klarenbeek. They farmed near Alvord, Iowa. In 1971, they moved to Sheldon where she worked in housekeeping at Sheldon Hospital. In 1978, they moved to Sioux Falls, South Dakota, where she worked in housekeeping at Sioux Valley Hospital before moving back to Sheldon in 1984 where she helped her daughter at her in-home daycare. Her husband passed away Aug. 3, 1995. She moved to Fieldcrest Assisted Living in April 2013.
Survivors include her children, Wanda (Ron) Kooima of Sheldon, Larry (Sandy) Klarenbeek of Spearfish, South Dakota, and Stan (Lori) Klarenbeek of Edmond, Oklahoma; nine grandchildren; 12 great-grandchildren; sister-in-law, Gert Van Roekel of Sheldon; Lane's brothers, Gerrit (Geneva) Klarenbeek and Clarence (Mary Ann) Klarenbeek, all of Rock Valley; his sisters, Gertrude Koedam of Rock Valley, Jennie (John) Keizer of Sheldon, Elizabeth (Gary) Dokter of Sioux Center and Ann (Jim) Wielenga of Hull, and his sister-in-law, Adrianna Klarenbeek of Inwood.
She was preceded in death by her parents; husband; brothers, Steve Kiel and Arie Kiel, and sisters, Ann Klarenbeek and Hermina Van Wyhe.