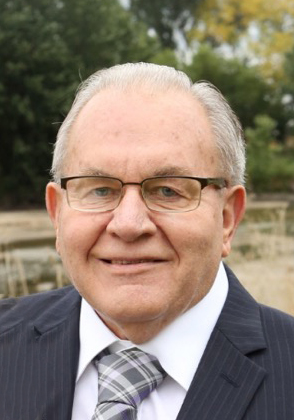 80
Rock Valley, Iowa
March 28, 2020
Gerrit Klarenbeek, 80, of Rock Valley, Iowa, died Saturday, March 28, 2020, at Hegg Health Center in Rock Valley.
Private family funeral service will be at 1 p.m. Wednesday, April 1, with interment in Valley View Cemetery, Rock Valley. The public is invited to listen to the service by using your telephone and calling (856) 799-9625 or (712) 451-8339 or logging on to http://edge.mixlr.com/channel/rwkcn.
Gerrit Klarenbeek was born Sept. 16, 1939, at Alvord, Iowa, son of Leendert and Willemina (Rozeboom) Klarenbeek.
On feb. 26, 1958, he married Geneva Van Beek and they in Boyden, Iowa. He worked for Smit & Son Packing Co. in Boyden 27 years. He also served as an EMT and member of the Boyden Volunteer Fire Department. In 1992, the couple moved to Rock Valley where he worked for Valley Machining in Rock Valley until having a stroke in 2005.
Survivors include his wife; five children, Donna (Corwin) Harthoorn of Doon, Iowa, Barbara (Kenneth) Van Beek and Pamela (Randall) Kats, all of Rock Valley, Teresa (David) Koedam of Alvord and Gary (Aletha) Klarenbeek of Inwood, Iowa; 19 grandchildren; 33 great-grandchildren; three sisters, Jennie Keizer of Sheldon, Iowa, Elizabeth Dokter of Sioux Center, Iowa, and Ann Wielenga of Hull, Iowa; brother, Clarence (Mary Ann) Klarenbeek of Harrisburg, South Dakota, and sister-in-law, Adrianna Klarenbeek of Inwood.
He was preceded in death by his parents; two sisters, Willemina (John) Den Besten and Gertrude (William) Koedam; four brothers, Ray (Dora), Dick (Ann and Lillian), William and Lane (Jenny) Klarenbeek, and four brothers-in-law, John Keizer, James Wielenga, Thomas Kooima and Gary Dokter.