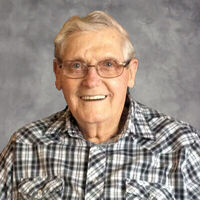 91
Sioux Center, Iowa
May 17, 2020
Gerrit Byker, 91, of Sioux Center, Iowa, died Sunday, May 17, 2020, at Sioux Center Health.
Private family services were Wednesday, May 20, at Bethel Christian Reformed Church, Sioux Center, with interment in Grace Hill Cemetery, Hawarden, Iowa.
Survivors include his wife, Tracy of almost 70 years, four children including Glenda (Brent) Vaas of Hull, 11 grandchildren, 18 great-grandchildren, two sisters-in-law and a brother-in-law.
He was preceded in death by his parents, four grandchildren, two brothers, three brothers-in-law and one sister-in-law.