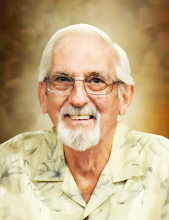 74
Hull, Iowa
August 8, 2020
Garrett "Gary" Roetman, 74, of Hull, Iowa, passed away Saturday, Aug. 8, 2020, at Sioux Center Health.
Funeral service was Wednesday, Aug. 12, at First Christian Reformed Church, Hull, with interment in Hope Cemetery, Hull.
Garrett T. was born June 24, 1946, in Hull, son of Timon and Adrianna (Van Dyk) Roetman. He grew up in Hull where he attended Hull Christian School and Western Christian High School, graduating in 1964. He enrolled at Dordt College in Sioux Center.
On Sept. 3, 1971, he married Susan Vander Linde. They made their home in Hull where he worked for a construction company until 1977, when he accepted a sales position for D&S Chevrolet in Hull. In 1995, he purchased the dealership and renamed it Roetman Chevrolet. In late 2000, the couple moved to Rancho Mirage, California, where he worked in sales for Marriott Vacation Club. The couple moved back to Hull in 2015. For the past five years, he worked as a school bus driver for Hull Protestant Reformed Christian School.
Survivors include his wife; three sons, Timothy (Nicole) Roetman of Urbandale,Iowa, Michael (Alissa) Roetman of Sioux Center, Iowa, and Matthew (Briana) Roetman of Hull; a son-in-law, Jeffery De Jongh of Hull; 14 grandchildren and a sister, Patricia Ann Roetman of Cathedral City, California.
He was preceded in death by his parents, a daughter, Carrie Ann De Jongh, and a brother, James Roetman.