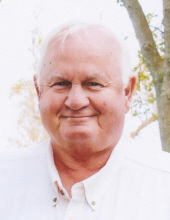 67
Hull, Iowa
May 1, 2020
Dwayne De Jong, 67, of Hull, Iowa, passed away Friday, May 1, 2020, at Sioux Center Health.
Funeral service was Monday, May 4, at First Christian Reformed Church, Hull, with interment in Hope Cemetery, Hull.
Dwayne Arlen was born Jan. 6, 1953, in Hull, son of Thomas and Hilda (Kroese) De Jong. He grew up near Perkins and attended Hull Christian School. He graduated from Western Christian High School before enlisting in the Air National Guard.
On April 5, 1974, he married Dolores Smit. They made their in Hull, before moving to the De Jong family farm in 1990. Along with being a farmer, he worked at Kooiker Manufacturing in Hull and drove truck for several area trucking companies including Van Iperens, Altena and Eagle Transport. He also worked for Rod's Sanitation in Hull several years.
Survivors include his wife; three sons, Tim (Joni) De Jong of Larchwood, Iowa, Michael (Kim) De Jong, of Rock Valley, Iowa, and Travis (Kari) De Jong of Orange City, Iowa; 10 grandchildren; mother-in-law, Myra Broek of Hull; two sisters-in-law, Donna (Rob) Fedders and Glenda Oolman, all of Hull, and a brother-in-law, Doug (Lori) Smit of Hull.
In addition to his parents, he was preceded in death by a daughter, Melissa Joy De Jong; a brother, Glen De Jong; his father-in-law, John Smit Jr., and his stepfather-in-law, Albert Broek.