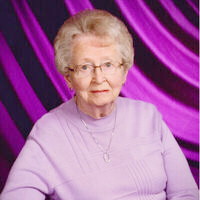 86
Sioux Center, Iowa
June 2, 2021
Donna (De Leeuw) Vonk, 86 of Sioux Center, Iowa, died, Wednesday, June 2, 2021, at Happy Siesta Care Center of Remsen, Iowa.
Funeral service was Friday, June 4, at First Reformed Church, Sioux Center, with interment in Memory Gardens Cemetery, Sioux Center.
Survivors include three children, 28 great-grandchildren, three sisters including Marilyn (Lorin) Schaefer of Boyden, Iowa, and and numerous nieces and nephews.