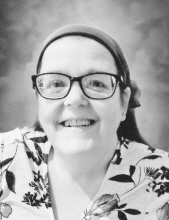 52
Hull, Iowa
April 27, 2020
Connie Nissen, 52, of Hull, Iowa, passed away Monday, April 27, 2020, at Sioux Center Health.
Funeral service was Saturday, May 2, at First Reformed Church, Hull, with interment in Hope Cemetery, Hull. Leave messages of condolence at www.oolman.com.
Connie Mae Van't Hul was born June 4, 1967, in Rock Valley, Iowa, daughter of Robert and Corrine (Vollink) Van't Hul. She grew up in Hull and graduated from Boyden-Hull High School. She then attended Mason City School of Beauty. She worked as a hairdresser and a certified nursing assistant at Pleasant Acres Care Center in Hull, volunteered as an emergency medical technician on the Hull ambulance squad, and helped at Village Northwest and Super 8 Motel, both in Sheldon, Iowa. Most recently she worked at Hope Haven in Rock Valley.
Survivors include three sons, Nathan (Pamela) Van't Hul of Thorton, Colorado, Christopher (Amber) Nissen of Jackson, Minnesota, and Tanner Nissen of Hull; six grandchildren; her parents of Hull; a sister, Carla (Leon) Kleinwolterink of Sheldon, nephews and niece.