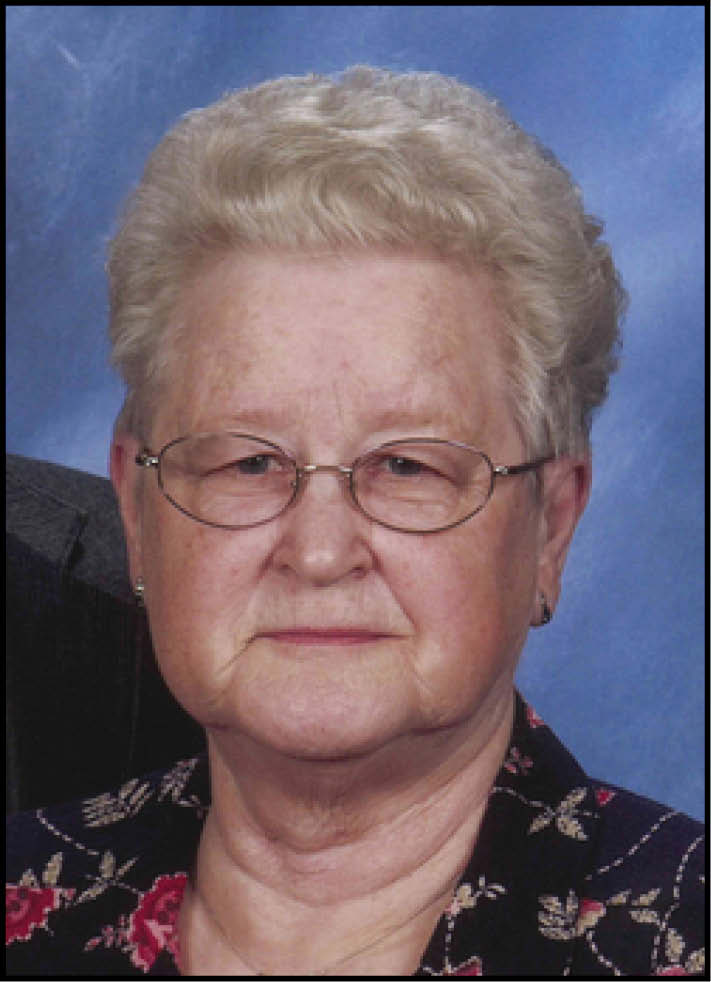 Beverly Boon
76
Rock Valley, Iowa
March 12, 2016
Beverly Sue Boon, 76, of Rock Valley, died Saturday, March 12, 2016, at Avera McKennan Hospital in Sioux Falls, South Dakota.
Funeral services were March 17 at First Christian Reformed Church, Rock Valley, with interment in Valley View Cemetery, Rock Valley.
Beverly Sue Vugteveen was born on Sept. 29, 1939, in Rock Valley, the daughter of Walter and Dorothy (Van Woudenberg) Vugteveen. She graduated from Rock Valley High School.
On Aug. 27, 1956, she married John Boon. They lived in Rock Valley where she worked as a nurse aide at Hegg Memorial Health Center 35 years. After retirement, she worked for the Senior Center and Meals on Wheels seven years.
Survivors include her husband; two sons, Brad (Sonja) of Sioux Falls and James (Sharla) of Rock Valley; four grandchildren; stepmother, Mavis Vugteveen; siblings, Larry Vugteveen and Linda Mulder, both of Sioux City; brothers-in-law and sisters-in-law, Bernie (Martha) DeJager of Doon, Iowa, and Marvin (Eileen) Boon and Virgil (Joan) Horstman, all of Hull, and sister-in-law, Hilda Vink of Doon.
She was preceded in death by her parents; brothers-in-law and sisters-in-law, Herman (Mary) Steensma, Andrew (Jo) Boon, Gerrit (Henrietta) Nibbelink, Ben (Hermina) Boon, Gerald (Gert) Van Engen, Marinus (Grace) Van Hofwegen and Elmer (Fannie Mae) Boon, and brother-in-law, Dale Vink.