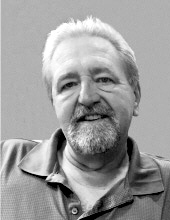 63
Pipestone, Minnesota
January 9, 2020
Rodney Dale Noble, 63, Pipestone, Minnesota, passed away Thursday, Jan. 9, 2020.
Memorial service will be at 2 p.m. Saturday, Feb. 1, at Christ the King Free Lutheran Church, Pipestone.
Rod was born March 5, 1956, in Sibley, Iowa, to Lester Noble and L. Helen (Buntjer) Noble. He grew up in Ocheyedan, Iowa, and Worthington, Minnesota, graduating from Worthington High School in 1974. He worked for various companies including Kristico Corp. and Consumers Supply. In 1999, he started his own company, RE Brokers out of Rushmore, Minnesota, selling animal health and feed ingredients to elevators, feed mills and colonies. Due to health reasons, he retired in 2010.
In April 2014, he married Lisa Whinnery. They lived in Pipeston.
Survivors include wife; children, Ben (Julie) Noble of Hull, Iowa, Laura (Jeff) Drent of Akron, Iowa, Joshua (Jessica) Noble of Worthington, Andy (Sarah) Noble of Sartell, Minnesota, Ethan (Kiley) Noble of Sioux Falls, South Dakota, and Rob (Jessica) Bonner of Sioux Falls; 16 grandchildren; sister, Sharon Pickering, and brother, David Noble, both of Bakersfield, California, and numerous aunts, cousins, nieces and nephews.
He was preceded in death by his parents, and brother-in-law, Gary Pickering.