Merry Wissink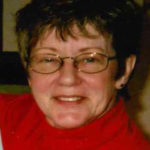 75
Waunakee, Wisconsin 
October 21, 2019
Merry L. Wissink, 75, of Waunakee, Wisconsin, passed away Monday, Oct. 21, 2019. 
Funeral services were Saturday, Oct. 26, at First Presbyterian Church, Waunakee. 
Merry Kool was born Sept. 28, 1944, in Sheldon, Iowa, the daughter of James and Anna Marie Kool. She grew up in Boyden, Iowa, and graduated from Boyden-Hull Community High School in 1962, and Stewart School of Hair Styling in Sioux City, Iowa. She also took several courses at Bradley University in Peoria, Illinois.
 On July 17, 1964, she married Harold "Hal" Wissink.  She worked as a beautician in Sibley, Pella and Iowa City, Iowa. She was secretary for the director of housing at Bradley University and three merchandise managers at Sears Midwestern Group Office in East Peoria, Illinois; administrative assistant for the director of medical affairs at St. Francis Medical Center in Peoria; coordinator of continuing legal education seminars at the State Bar of Wisconsin in Madison, Wisconsin; administrative assistant for Eberhardt Plumbing & Heating Company in Adell, Wisconsin; office manager for The Literacy Council of Sheboygan County Inc., in Sheboygan, Wisconsin; an instructor for Weight Watchers in Sheboygan, Green Bay and Milwaukee, Wis. She retired in 2007 and moved with her husband to Waunakee.
Survivors include her husband; two sons, Stephen (Julie) of Onalaska, Wisconsin, and Jeffrey (Angie) of Cross Plains, Wisconsin; four grandchildren; and ten nieces and nephews.
She was preceded in death by her parents; four half-sisters, Dorothy Wynia, Harriet Warne, Francis Reinke and Joyce Hulley.