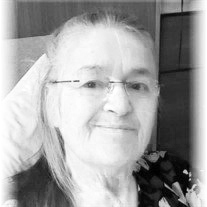 Linda Bolyard
71
Spencer, Iowa
January 4, 2020
Linda Bolyard 71, of Spencer, Iowa, passed away Saturday, Jan. 4, 2020, at Avera McKennan Medical Center in Sioux Falls, South Dakota.
Memorial services were Thursday, Jan. 9, at Andringa Funeral Home Sheldon Funeral Service in Sheldon, Iowa, with interment at a later date.
Linda Ellen Monen was born June 26, 1948, in Eugene, Oregon, the daughter of Ogene and Ann (Gorter) Monen. As a child, she moved with her parents to Boyden, Iowa, then moved to California.
On April 28, 1972, she married Edward Mixon. Linda moved to many towns in California, including Anaheim, Norco and Corona where she worked several jobs to keep her children in Christian school. In September 1985, she moved to Sheldon to be closer to family. She was employed by Aalfs Manufacturing, RV Central, Glenn's Sports Center and started her own cleaning business, Sparkle Cleaning Service. In 1990, she moved to Spencer, Iowa, to work as a CNA at Long House, retiring in 2013.
Survivors include two children, Mindi (Jeff) Hulley of Boyden, Iowa, and Jason Idtensohn of Spencer; nine grandchildren; five great-grandchildren; six siblings and many nieces and nephews.
She was preceded in death by her husband, Ed Mixon; her parents, Ogene and Ann (Gorter) Monen; her biological father, Robert C. Lloyd; one grandson and a sister, Patricia Mae.