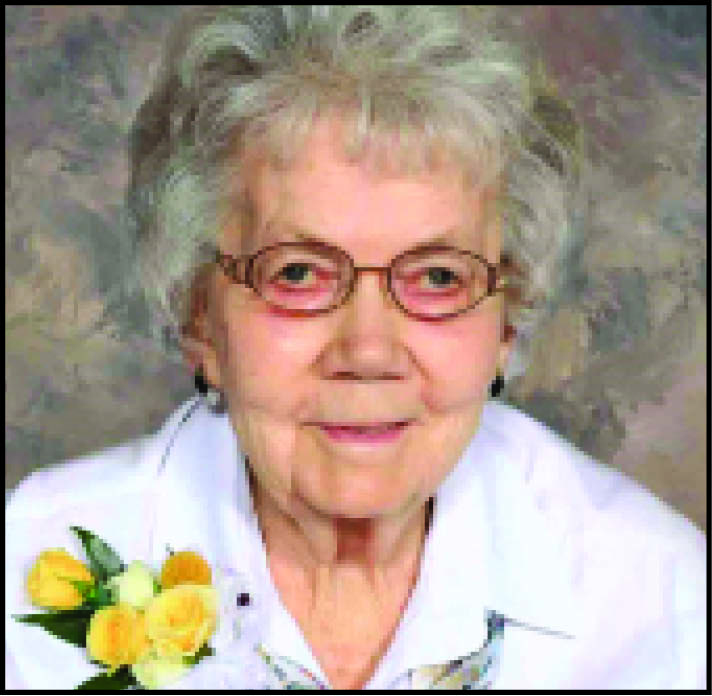 Hermina
Hulstein
96
Hull, Iowa
November 26, 2016
Hermina Hulstein, 96, of Hull, Iowa, died Saturday, Nov. 26, 2016.
Funeral service was Tuesday, Nov. 29, at Hope Christian Reformed Church, Hull, with interment in Hope Cemetery, Hull
Hermina Kiel was born July 29, 1920, on a farm between Orange City and Maurice, Iowa, the daughter of John and Marie (Huisman) Kiel. As a child, she worked on the farm and as a teenager, she was employed at the Kalsbeek Market in Orange City.
On Oct. 2, 1941, she married Steven Hulstein. They farmed near Carmel, Iowa, until 1945, when they moved to a farm between Boyden and Hull. Steve passed away in 1980. Hermina continued dairy farming with her son, Glenn, until 1986, when she purchased a home in Hull. She planted flowers at Den Hoed's Greenhouse near Boyden until the age of 75. In 2006, she moved to Homestead Cooperative in Hull. In the spring of 2015, she transferred to Pleasant Acres Care Center in Hull.
Survivors include her two son, Stanley (Cindy) Hulstein of Sioux Falls, South Dakota; and Glenn (Marjean) Hulstein, of Hull; six grandchildren; 14 great-grandchildren, two sisters, Mary Addink and Evelyn Kroeze, both of Orange City, Iowa; five sisters-in-law, Edna Kiel of Fullerton, California, Geri Kiel of Orange City, Grada Kiel of Sioux Center, Iowa, Joan Kiel of Sheldon, Iowa, and Myrtle Kiel, of Orange City; and many nephews and nieces.
In addition to her husband, she was preceded in death by two sisters and their husbands, Kathryn and Arend Wassink and Hilda and Dick Addink; six brothers, Steven Kiel and his wife, Henrietta; Raymond Kiel; Howard Kiel and his wife, Marie; Vernon Kiel, Clarence Kiel, and William "Bill" Kiel; and a brother-in-law, Henry Addink.