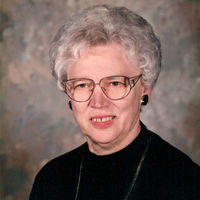 84
Sioux Center, Iowa
January 26, 2020
Arta Schoep, 84, of Sioux Center, Iowa, died Sunday, Jan. 26, 2020, at Good Samaritan Society Nursing Home, George, Iowa.
A funeral service was Friday, Jan. 31, at Carmel Reformed Church, Carmel, Iowa, with interment in Carmel Cemetery.
Arta Mildred Schuiteman was born Sept. 12, 1935, to Art and Katherine (Hofland) Schuiteman. She grew up near Sioux Center and attended Sioux Center High School, graduating in 1953.
On April 14, 1954, she married Marvin Schoep. They moved to Chicago, Illinois, while her husband was stationed there and she worked at A&P Grocery Store. They moved to the Hull area in 1955. She attended Northwest Iowa Community College and was a CNA at Sioux Center Hospital/Nursing Home and Royale Meadows 26 years.
Survivors include her husband; children, Marlin (Dawn) Schoep of Cape Coral Florida, Bernie Schoep of Sioux Center and LeAnn Renner of Sibley, Iowa; eight grandchildren; eight great grandchildren; sister, Rose Prins of Sioux Center, and sisters-in-law, Jo Ann Vander Berg of Luverne, Minnesota, and Shirley Addink of Inwood, Iowa.
She was preceded in death by her parents; infant brother, James; sisters Wilma De Boer, Gert Rozenboom and Ruth Mulder; son-in-law, Randy Renner; father-in-law, Benjamin Schoep, mother-in-law, Jennie Schoep, and sister-in-law, Wilma Heynen.