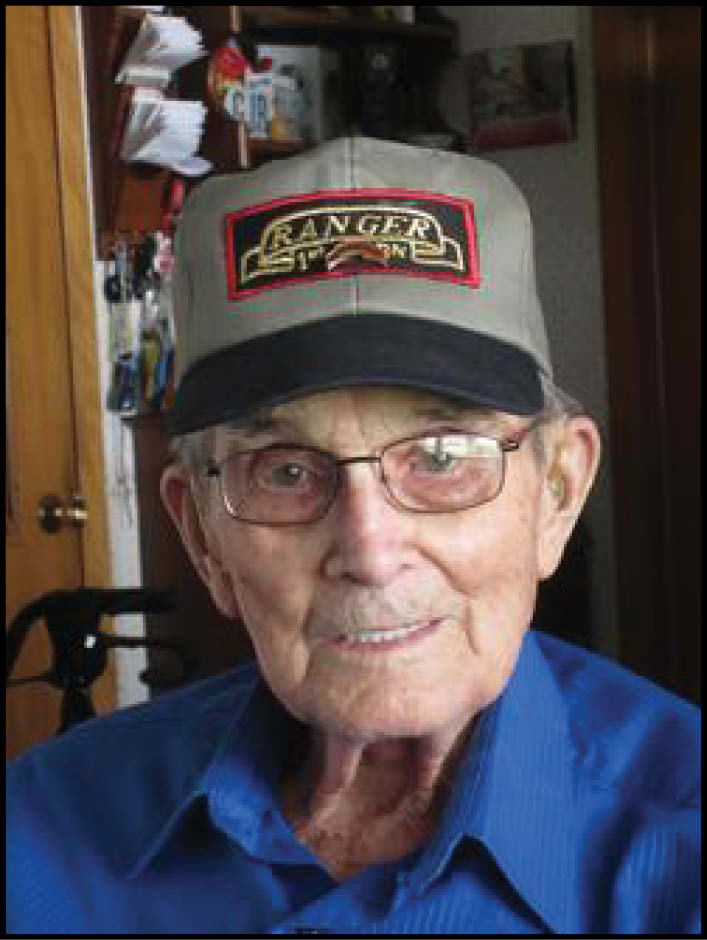 Ted Rensink
97
Sheldon, Iowa
September 28, 2015
Gerrit "Ted" J. Rensink, 97, of Sheldon, Iowa, passed away Monday, Sept. 28, 2015, at Sanford Sheldon Senior Care in Sheldon.
Services were Friday, Oct. 2, at Ashton Bible Church, Ashton, Iowa, with interment in Gilman Township Cemetery, Ashton.
Gerrit was born March 5, 1918, near Boyden, Iowa, the son of Joe and Hattie (Scholten) Rensink. He attended Grant country school eight years and graduated from Boyden High School in 1935 then worked as a hired hand. He was drafted into the army, eventually serving as an army rangers staff sergeant during World War II
On Jan. 12, 1944, he married Katie Van Loh. Following his military discharge in 1945, they farmed and raised livestock west of Ashton until moving to Sheldon.
Survivors include his children, Barbara Waddell and Ken Rensink, both of Edina, Minnesota, one granddaughter and two great-grandchildren.

He was preceded in death by his wife; parents; his brothers, Bernard Rensink, Howard Rensink and Lawrence Rensink, and sister, Wilma Tott.