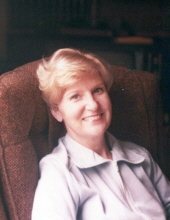 80
San Jose, California
July 23, 2020
Ruth De Vries, 80, passed away Thursday, July 23, 2020, at her home near San Jose, California.
Service will be at 10 a.m. Saturday, Aug. 15, at First Reformed Church, Sheldon, Iowa, with interment in East Lawn Cemetery, Sheldon.
Ruth Jacobsma was born May 11, 1940, near Boyden, Iowa, on May 11, daughter of Henry and Tracy Mae (Van Zandbergen) Jacobsma. She grew up near Boyden and attended school in Boyden, graduating from high school in 1958.
On Aug. 28, 1959, she married Don De Vries. She attended Northwestern College in Orange City, Iowa, one year and worked at Village Drug. The couple moved to Iowa City and she worked as an administrative assistant in the ophthalmology department of University of Iowa Hospitals. The couple then moved to Newport, Rhode Island, and Chula Vista, California. After moving to San Jose, California, she earned a bachelor of arts degree in 1969, a teaching credential in October 1975 and a master's degree in elementary education in 1977. She taught first grade 34 years, retiring in 2004.
Survivors include her husband; two sons, Dan and Jamie and their wives; five grandchildren and two great-grandsons.
She was preceded in death by her parents and one brother, Dave.