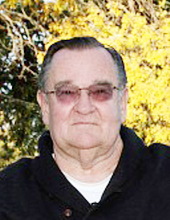 78
Hull, Iowa
November 15, 2020
LeRoy Jongetjes, 78, of Hull, Iowa, passed away Sunday, Nov. 15, 2020, at Whispering Heights in Rock Valley, Iowa.
Funeral service was Friday, Nov. 20, at First Christian Reformed Church, Hull, with interment in Hope Cemetery, Hull.
LeRoy Henry was born Jan. 26, 1942, in Hull, son of Henry and Cora (Post) Jongetjes. The family first lived in Lester, Iowa, where he attended kindergarten, before moving to Rock Valley where he attended public school. He worked for Trueman Bell and Judson Smith repairing tractors. Following graduation from high school, he started working as a driver for Hull Creamery.
On October 19, 1960, he married Audrey Berghorst. They made their home in Hull where he worked for Berghorst House Moving until enlisting in the U.S. Army in 1966, serving two years. Following his honorable discharge, he drove truck for a few years before buying the Hull Drive Inn. He later worked for Altena Circle Steel until returning to truck driving at Te Slaa Trucking in Hull until his retirement. His wife passed away Feb. 3, 2018.
Survivors include two daughters, Leah (Marlin) Schoonhoven of Sheldon,Iowa, and LaRae Bloemendaal of Sioux Center, Iowa; five grandchildren; a sister, Joyce Van Voorst of Sioux Falls, South Dakota; three brothers, Norman (Dorothy) Jongetjes of Sioux Falls, Allan Jongetjes of Frostproof, Florida, and Clayton (Sheryl) Jongetjes of Escondido, California; and two sisters-in-law, Anna Vander Well of San Marcos, California, and Arlene (Orville) Van't Hul of Hull.
In addition to his parents and wife, he was preceded in death by a daughter, Angela Jongetjes; a brother, Roger Jongetjes; two brothers-in-law, Gerald Van Voorst and Loren Vander Well, and a sister-in-law, Alyna (Jack) Kleinwolterink.