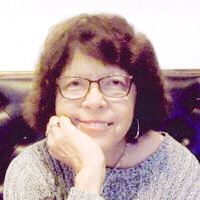 65
Sioux Center, Iowa
December 7, 2020
Karen Vander Ploeg, 65, of Sioux Center, Iowa, passed away Monday, Dec. 7, 2020, at Avera McKennan Hospital in Sioux Falls, South Dakota.
Funeral service was Monday, Dec. 14, at Faith Christian Reformed Church with interment in Memory Gardens Cemetery, Sioux Center.
Karen Lynnae Vander Wilt was born July 14, 1955, in Sioux Center to Marvin and Alberta (Vande Pol) Vander Wilt. She grew up in Hull, Iowa, and graduated from Western Christian High School.
On April 21, 1984, she married Bruce Allen Vander Ploeg. She worked as a certified nurse's aide caring for the elderly of Sioux Center Hospital.
Survivors include her husband; son, Brent Vander Ploeg of Sioux Center; sister, Marge (Don) Van Voorst of Sioux Center; sister-in-law, Cathy (Cory) Scaaf of Michigan; brother-in-law, Arlen (Sally) Vander Ploeg of Arizona; stepsiblings, Pat (Harlan) Moss, Paula Huston, Phil (Dawn) Roskamp, Palmer Roskamp, Preston Roskamp, Dave (Nancy) Van Holland, Rolen (Mary) Van Zee, TJ (Eloise) Klay; and many nieces and nephews.
She was preceded in death by her parents; Bruce's parents; a sister in infancy, Lynda Beth, and brother-in-law, Doug Vander Ploeg.