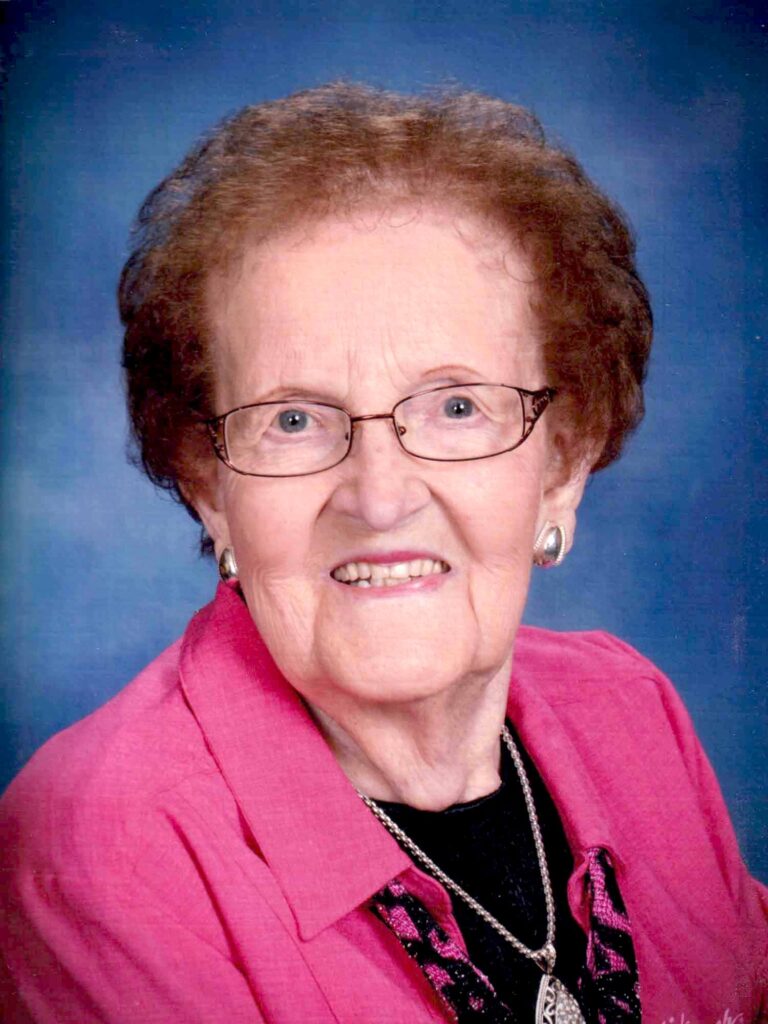 97
Hull, Iowa
October 13, 2021
Bernice Heusinkveld, 97, of Hull, Iowa, passed away Wednesday, Oct. 13, 2021, at Hegg Memorial Health Center in Rock Valley, Iowa.
Memorial service was Monday, Oct. 18, at First Reformed Church, Hull, with interment in Hope Cemetery, Hull.
Bernice Irene Jurrens was born Aug. 12, 1924, near Avon, South Dakota, daughter of Andrew and Esther (Schroeder) Jurrens. She attended country school eight years and graduated from Avon High School in 1942. She then spent one year at Southern State Teachers' College in Springfield, South Dakota. She returned to the Avon area to teach in a country school.
On July 3, 1944, she married Delbert Heusinkveld. They lived Springfield seven years before moving to Bartlesville, Oklahoma, for three years before returning to Springfield, where she went back to college to renew her teaching certificate. She taught in country schools and attended classes during the summer and for one full year to earn a bachelor's degree from Southern State. She then was a third-grade teacher at Springfield Elementary School two years. In 1965, the family moved to Hull where she taught at Boyden-Hull Elementary 23 years, retiring in May 1988. After retirement, the couple moved to Sioux Center. In August 2011, they became residents of Aspen Heights Assisted Living in Hull. Her husband passed away June 18, 2013.
Survivors include three daughters, Sharon (Edward) Van Gerpen of Avon, Carol (Mel) Tjeerdsma of Maryville, Missouri, and Betty (John "Bud") Zoet of Hull; seven grandchildren; 19 great-grandchildren and 13 great-great-grandchildren.
She was preceded in death by her parents, husband, two grandsons, one brother, Lawrence Jurrens, and a sister, Miriam Tolsma.