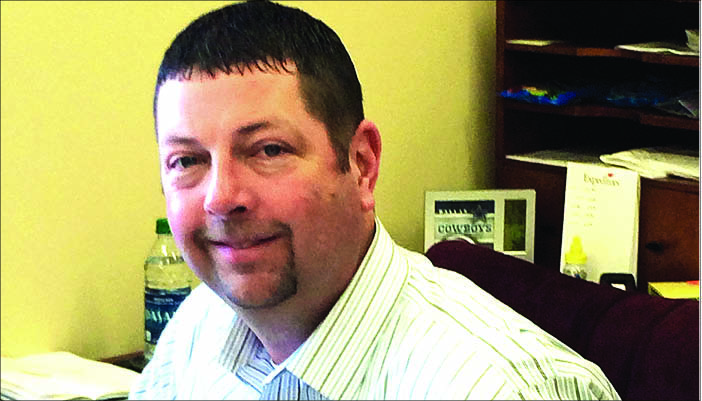 For six years, Les Van Roekel served as Hull city administrator before moving on to his current job as vice-president of purchasing at The Foreign Candy Company Inc. But the desire to be part of city government stayed with the 44-year-old Hull resident.
Last Monday, the Hull City Council appointed Van Roekel to fill Mark Kreun's seat on the council. Kreun resigned last month because of health reasons.
According to City Administrator Aaron Kooiker, the council chose Van Roekel for the position because of his strong history and knowledge of the city. "The council believes Les will benefit the council and city employees," he explained.
Van Roekel will be sworn in at the March 27 council meeting.
Even though it's been five years since he held the position of city administrator, Van Roekel said the desire to see Hull prosper is still strong.
"I think the Hull City Council has been doing a really good job and the city is in a good position now," he said. "I knew the time was right for me to step back into city government, so I applied for the position."
Van Roekel grew up in Boyden, the son of Meryl and Ginger Van Roekel, and attended Boyden-Hull and Northwestern College. He and his wife, Gwen, are the parents of Keaton and Haley.
"The Hull Council has been moving in the right direction for many years," he said. "Its strong relationship with the Hull Industrial Development Corp. is important and there is a lot of focus on quality of life and infrastructure. Plus, the city has a really great group of employees. I really enjoyed working with all of them."
Van Roekel believes it's his duty to give back to the city. "Everyone should volunteer somewhere, whether it's government, church or the fire department. There are lots of roles to be filled in Hull. That's what makes small towns click."