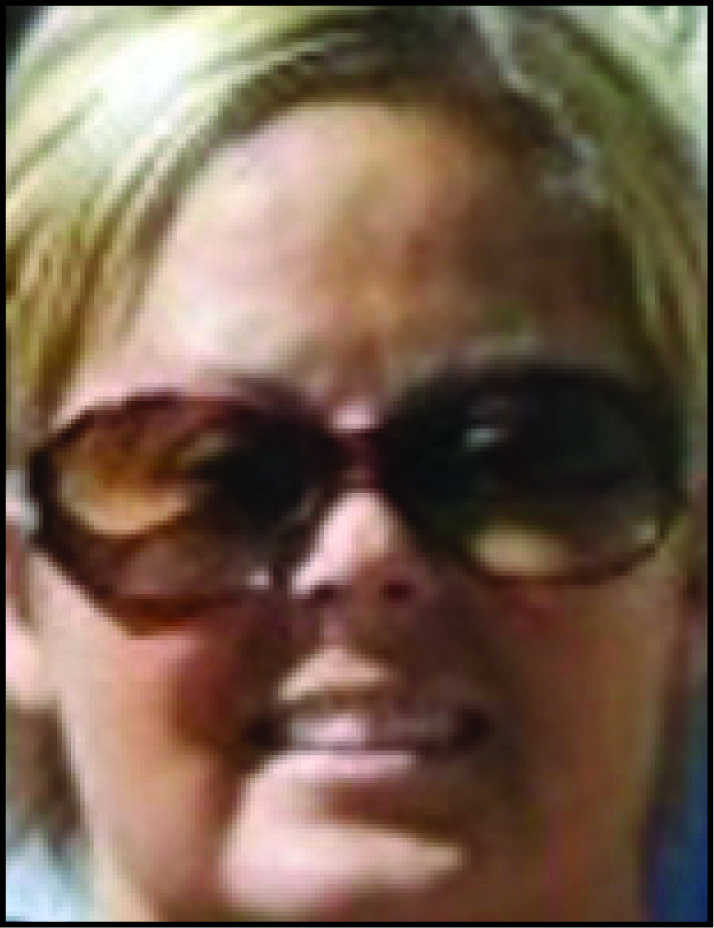 Terri Juzek
47
Hull, Iowa
March 29, 2017
Terri Juzek, 47, of Hull, Iowa, died Thursday, March 30, 2017, in Rochester, Minnesota.
Funeral services were Monday, April 3, at Pioneer United Methodist Church, Rock Valley. 
Terri was born Aug. 31, 1969, in Rock Valley, daughter of Cheryl (Henderson) Larsen and Bennie Vonk. She graduated from Sheldon High School in Sheldon, Iowa, and continued her education at Northwest Iowa Community College in Sheldon. She worked as a lab technician at Trans Ova Genetics in Sioux Center, Iowa.
Survivors include her mother, Cheryl (Phil) Larsen of Sioux Falls, South Dakota; father, Bennie (Kathleen) Vonk of Ireton, Iowa; three sons, Tyler Hulstein, Aaron Hulstein, and Trevor Juzek, all of Hull; three daughters, Ashley Hulstein of Hospers, Iowa, Hannah Hulstein of Hull and Terra Juzek-Nelson of Hawarden, Iowa; brother, David (Cathy) Vonk of Mountain Lake, Minnesota; sister, Tammie (Dave) Feddersen of Rochester; half-sister, Katie Magnison of Sioux Falls, South Dakota; grandparents, George and Kris Vonk of Sioux Center and Bob and Gussie Henderson-Redfield of Brandon, South Dakota; many nieces and nephews; and one great-niece.
She was preceded in death by grandfather, David Henderson.