Susan Jansma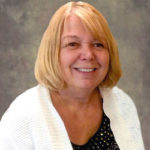 65
Sioux Falls, South Dakota
November 9, 2018
Susan Jansma, 65, of Sioux Falls, South Dakota, passed away Friday, Nov. 9, 2018, at Sioux Center Health.
Funeral service was Tuesday, Nov. 13, at First Reformed Church, Hull, with interment in Richland Cemetery, Inwood, Iowa.
Susan Kay DeVries was born Nov. 17, 1952, in Canton, South Dakota, daughter of Clarence and Anna Mae (Kamies) DeVries. She grew up in Inwood where she attended West Lyon School.
On Sept. 24, 1971, she married Dennis Jansma.  She spent many years being a stay-at-home mom.  In 1989, she decided to further her education and became a registered nurse.  She worked many years at Sanford Health and more recently working for various Avera Health home health agencies. She worked and volunteered at Bishop Dudley Hospitality House in Sioux Falls.
Survivors include her husband; her children, Holly (Jansma) Jungers of Paullina, Iowa, Kelly (Lisa) Jansma of Hull, Iowa, Wally Jansma of Sioux Center, Iowa, and Jami (Jeff) Van Voorst of Sioux Center; 11 grandchildren; her sisters, Diane Waters of Colorado and Sheryl Schnathorst of Ogden, Utah; brother, Henry (Zeny) DeVries of San Diego, California, and step-father, Gary Van Surksum of Inwood.
She is preceded in death by her sister, Linda, and her parents.