Rosemary Harman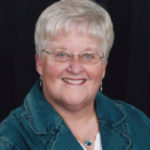 73
Hull, Iowa
November 2, 2018
Rosemary Harman, 73, of Hull, Iowa, passed away Friday, Nov. 2, 2018, at Whispering Heights, Rock Valley, Iowa.
Funeral service was Friday, Nov. 9, at First Reformed Church, Hull, with interment in Hope Cemetery,
Rosemary Jane Smit was born June 15, 1945, in Hull, daughter of Douwie and Catharina (Drewes) Smit. She grew up near Hull and attended the country school, Boyden-Hull Community High School, Northwestern College in Orange City and Westmar College in Le Mars.
On Oct. 23, 1964, she married Lester Harman. They lived near Boyden, Iowa, until to northwest of Hull in 1969. In the fall of 2012, they moved into Hull. Her husband passed away March 23, 2018. In addition to being a homemaker, she taught classes at Boyden-Hull Schools over 30 years and substitute taught during retirement.
Survivors include two sons, Michael (Rebecca) Harman of Hull and Steven (Jessica) Harman of Rock Rapids, Iowa; her daughter, Stacey (Dennis Schmidt) of Hull; seven grandchildren; a sister, Eileen (Marvin) Boon of Hull; and a sister-in-law, Arlene (Harman) De Jong of Orange City, Iowa.
In addition to her parents and husband, she was preceded in death by Lester's parents, Howard and Wilhelmina Harman, and a brother-in-law, Raymond De Jong.