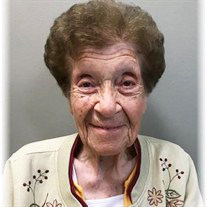 Priscilla Siemonsma
91
Rock Valley, Iowa
March 3, 2019
Priscilla Siemonsma, 91, of Rock Valley, Iowa, passed away Sunday, March 3, 2019 at Whispering Heights, Rock Valley.
Funeral services were Monday, March 11, at First Reformed Church, Sheldon, Iowa, with interment in East Lawn Cemetery, Sheldon.
Priscilla Ardis Van Geldren was born Sept. 24, 1927, in Rock Valley, daughter of John and Dena (Dykstra) Van Geldren. She lived her youth in Fairview, South Dakota, until the family moved to Sanborn, Iowa, where she attended school and graduated from Sanborn High School. 
On Oct. 25, 1950, she married Lawrence Siemonsma. They lived in Boyden, Iowa, until moving to Sheldon in 1952, In 1998 they retired and moved to Orange City, Iowa. Her husband passed away in 2002. 
On April 23, 2005, she married Veril Nelson. He passed away May 2, 2006. 
Survivors include her sons, Jerry (Julie) Siemonsma of Milan, Illinois, and Mark (Sue) Siemonsma of Rock Valley; seven grandchildren; 10 great-grandchildren; one great-great-granddaughter; and other relatives and friends. 
She was preceded in death by her husbands; one grandson; one great-granddaughter; her parents and one brother, Arvid (Johanna) Van Geldren.