Marisa Smolke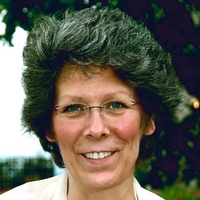 54
Seattle, Washington
June 1, 2018
Marisa "Missy" Smolke, 54, of Seattle, Washington, passed away Friday, June 1, 2018, in Chamberlain, South Dakota.
Funeral services were Friday, June 8, at Jurrens Funeral Home, Sibley, Iowa, with interment in Holman Township Cemetery, Sibley.
Marisa Kay Brink was born Nov. 13, 1963, in Sibley, the daughter of Marion and Marlys (Van Briesen) Brink. She grew up in Sibley and graduated from Sibley High School in 1982.
On June 21, 1985, she married Paul Smolke. The couple made their home in Minneapolis, Minnesota, from 1986-1997 and then moved to Seattle, Washington. She worked various places throughout her life such as a respiratory therapist in Sheldon in 1983, at the library in Washington, Evergreen Hospital in Washington and most recently at Natural Beauty Growers in Boyden.
Survivors include three daughters, Alissa (Brandon) Rhodes of Lynnwood, Washington, Chelsea (Ethan) Gillmore of Maple Valley, Washington, and Kara (Drew) Bye of Maple Valley, Iowa; her mother; brother, Steven Brink of Sanborn, and other extended family.
She was preceded in death by her father.