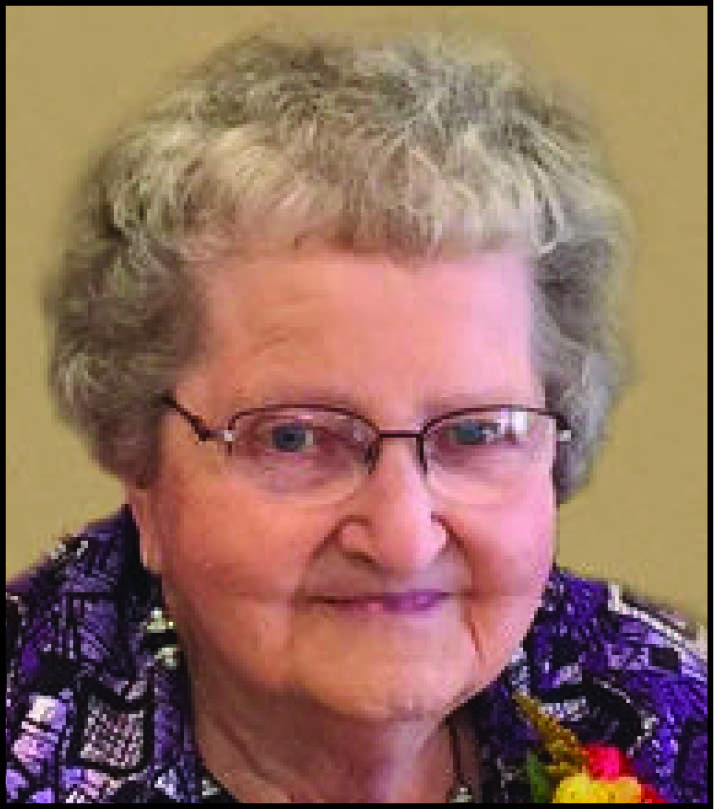 Marie Van Kley
91
Sioux Center
July 23, 2017
Marie Van Kley, 91, of Sioux Center, Iowa, died Sunday, July 23, 2017, at Royale Meadows Care Center in Sioux Center.
Memorial service was Friday, July 28, at Bethel Christian Reformed Church, Sioux Center, with interment in Memory Gardens Cemetery, Sioux Center.
Marie Hayerhals was born Sept. 9, 1925, near Sioux Center to John B. and Marie (Aanen) Hayerhals. She was raised near Lebanon, Iowa, and received her education at country school. S
On July 9, 1947, she married Floyd W. Van Kley. The couple made their home in Sioux Center and owned Van Kley Feeder Cattle Co. Later in life, she worked at Tri-State Livestock and Rozeboom Trucking.
Survivors include her children, Carol (Gene) Van Roekel of Hull, Iowa, Marilynn (Lyle) Gritters, Bill (Sandy) Van Kley and Leon (Kathy) Van Kley, all of Sioux Center; 18 grandchildren; five stepgrandchildren; 53 great-grandchildren; 14 stepgreat-grandchildren; two sisters-in-law; nieces, nephews and other extended family members.
She was preceded in death by her parents; husband; sisters- and brothers-in law; her brother, John Haverhals Jr., and a son-in-law, Timothy Ribbens.