Marie Boogerd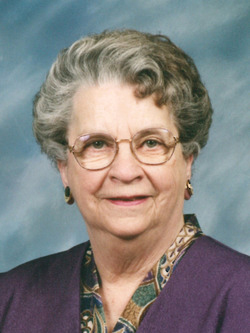 93
Rock Valley, Iowa
June 3, 2018
Marie Boogerd, 93, of Rock Valley, Iowa, died Sunday, June 3, 2018, at Whispering Heights, Rock Valley.
Memorial services were Saturday, June 9, at Calvin Christian Reformed Church, Rock Valley, with interment in Valley View Cemetery, Rock Valley.
Marie Van Oosbree was born Aug. 13, 1924, in Sioux Center, Iowa, daughter of John C. and Marie (Van Velzen) Van Oosbree. She was a graduate of Sioux Center High School.
On Sept. 27, 1946, she married James Boogerd. They lived in Bremerton, Washington, before moving to Sheldon, Iowa. They moved to Hull, Iowa, in 1948 and to Rock Valley in 1957.
Her husband died Jan. 14, 1994.
Survivors include seven children, Dennis (Doris) Boogerd of Sault Ste. Marie, Michigan, James (Sheryl) Boogerd of Rock Valley, Marilyn (George) Caswell of Inwood, Iowa, Robert (Lori) Boogerd of Rock Valley, William Boogerd of Rock Valley, Betty (Doug) Elgersma of Sanborn, Iowa, and Rachel (John) Bergeland of Sioux Falls, South Dakota; 15 grandchildren; 38 great-grandchildren and two sisters-in-law, Jean and Norma Van Oosbree.
She was preceded in death by her parents; husband; daughter, Linda Boogerd; granddaughter; four brothers and two sisters.