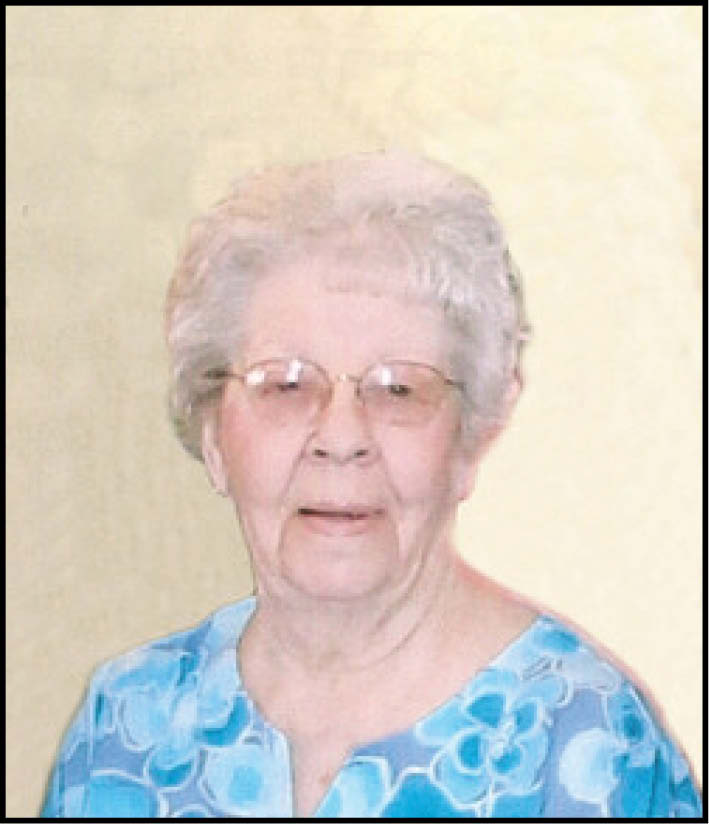 Luella Penning
85
Rock Rapids, Iowa
September 15, 2015
Luella Penning, 85, of Rock Rapids, Iowa, died Tuesday, Sept. 15, 2015, at Sanford Hospital in Rock Rapids.
Funeral service was Friday, Sept. 18, at Christian Church (Disciples), Rock Rapids, with interment in Riverview Cemetery, Rock Rapids.
Luella Marie Harsma was born March 6, 1930, in Modale, Iowa, the daughter of Cornelius and Carrie (Grothe) Harsma. She grew up in Rock Rapids and graduated from Rock Rapids High School. As a young adult she moved to California with her parents. She later moved back to Rock Rapids.
On Jan. 15, 1954, she married Clifton Penning. The couple moved to the Penning family farm where they lived their entire married life.
Survivors include three children, Douglas (Jolene) Penning of Beaver Creek, Minnesota, Audrey (Rod) Kracht of Rock Rapids and Julia Marra of Hull, Iowa; nine grandchildren; 11 great-grandchildren; one brother, Neil (Jeannine) Harsma of Lorain, Ohio; and many nieces, nephews and other extended family.
She was preceded in death by her parents; husband; infant brother, Raynold Harsma; brother, Bill Smithburg; sister, Evelyn Wallenburg; sister-in-law, Marge Fairley, and son-in-law, Mark Marra.