Kenneth Snedeker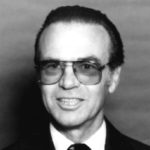 80
Hudson, South Dakota
November 26, 2018
Kenneth L. Snedeker, 80, of Hudson, South Dakota, passed away Monday, Nov. 26, 2018, at his residence.
Services were Friday, Nov. 30, at Hudson Community Center with inurnment in Forest Hill Cemetery, Canton, South Dakota.
Kenneth Snedeker was born Oct. 4,1938, in Canton to Bryan and Helen (Homandberg) Snedeker. He attended country school near Hudson during his elementary years and graduated from Hudson High School in 1955. He served in the U.S. Air Force until 1961. In April 1959, he married Sarah Lancaster. He worked as an installer for Northwestern Bell. He took courses from Devry College and earned a degree in electrical engineering in the early 1970s. He graduated from SECO in Hawarden, Iowa, in 1978 with a degree in accounting and worked at the bank in Hudson over 35 years. In the 1980s and 1990s, he was an EMT with the Hudson Ambulance Service.
Survivors include his wife; two sons, Kevin (Sherry) Snedeker of Old Fort, North Carolina, and Keni Snedeker of Boyden, Iowa; five grandchildren; four great-grandchildren; a brother, Lloyd (Judy) Snedeker of Beresford, South Dakota, and a sister, Marcia (James) Singer of Merrill, Iowa.
He was preceded in death by his parents and a brother, Mike.