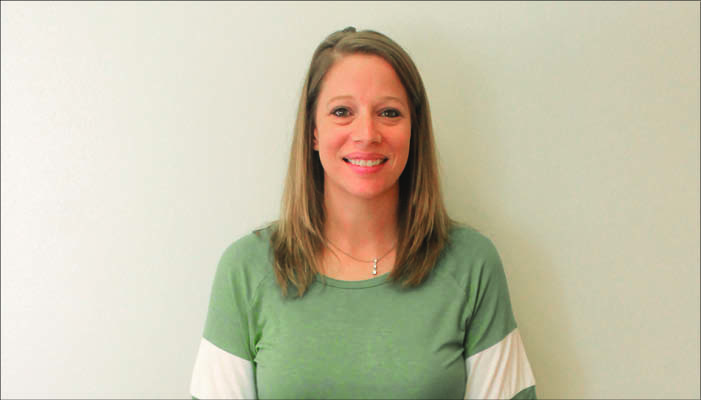 Boyden has a new city administrator. Tami Kamies began her duties Sept. 5 and she's excited about the new position. She's looking forward to the change.

Starting a new position isn't always easy. Kamies knows that after leaving a job she'd had 16 years. But she said, "I needed a change. The benefit of being in town was huge for me with my kids in school." Kamies and her husband, Alan, have two children, Corey, 10, and Kaylee, 6. She's looking forward to being able to attend more of their school activities at Boyden-Hull Elementary.

Experience at her previous job at Town & Country Implement in Rock Valley has helped her as she learns this new position. "I think there's a lot of similarities as far as the accounting and the keeping of the books," Kamies explained. Being an office manager in her previous position and taking care of the financials and balances helps in her new position. She knows it's important that all the numbers add up correctly. "I think that's been helpful for me," she said. Her previous customer service experience has also been useful.

Being the new face at the city office has a few challenges, but she said, "I've gotten a lot of good feedback from people. And people have been very nice to me so far."

She feels the training process has gone smoothly. "I think for the resources the city has, it has gone well and any questions I've had, somebody's always available to come in and help me get through those things," she explained.

The hourly position also includes some nights and weekends during special community events.She'll attend city council meetings where she'll take the minutes, and she'll also deal with cemetery issues along with whatever else is needed. "The guys in the city council have been very helpful. They've been a huge resource for me," she explained.

She's excited to see continued progress in Boyden including a new addition on the east side of town — Demco First Addition. "It will be exciting to see the town grow," Kamies said. She expects it to draw new people into town, or people in town will build new homes.

Kamies is excited to be serving Boyden in this new position. She's anxious to see what the future holds and looks forward to the adventure as the city grows.