John Kattenberg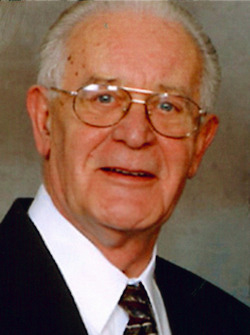 89
Sioux Center, Iowa
June 9, 2018
John Kattenberg, 89, of Sioux Center, Iowa, died Saturday, June 9, 2018, at Sioux Center Health.
Funeral services will at Porter Funeral Home, Rock Valley, with interment in Valley View Cemetery, Rock Valley.
Jan "John" Kattenberg was born March 19, 1929, in Rilland-Bath, Netherlands, son of Hendrik and Roelofje (DeGraaf) Kattenberg. He attended grade school through eighth grade and later attended a trade school where he became a Master Cabinet Maker. He served as a member of the Netherlands Military Police.
On Sept. 9, 1953, he married Dina Leijendekker. The couple came to the United States in 1976 and eventually settled in Northwest Iowa.
Survivors include his wife; son, Henry (Harriet) Kattenberg of Hull, Iowa; daughter, Anita (Cory) Dau of Paullina, Iowa; eight grandchildren; 20 great-grandchildren and two brothers, Hendrik and the Rev. Roef Kattenberg, both of the Netherlands.
He was preceded in death by his parents; son, Robert Kattenberg; daughter, Janet Van Beek, and a sister, Anna.