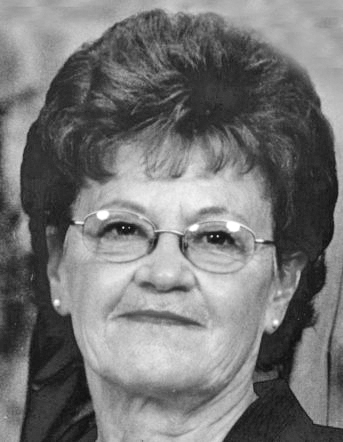 JoAnne Blankespoor
78
Doon, Iowa
February 23, 2019
JoAnne Carol Blankespoor, 78, of Doon, Iowa, died Saturday, Feb. 23, 2019, at Rock Rapids Health Centre.
Memorial services were Wednesday, Feb. 27, at Doon United Reformed Church with interment in Hillside Cemetery, Doon.
JoAnne CarolVis was born Jan. 24, 1941, in Boyden, Iowa, daughter of Peter J. and Minnie (Horn) Vis. She graduated from Western Christian High School in Hull, Iowa.
On Nov. 6, 1959, she married John Blankespoor. The couple made their home in Doon. JoAnne was a member of the Doon United Reformed Church.
JoAnne worked for several businesses in the area over her lifetime. She had a very strong work ethic, which she passed down to her children. Traveling seeing the history of the United States is something JoAnne enjoyed. She also looked forward to time spent with friends. JoAnne found joy in being with her grandchildren whom affectionately called her "G-Cat", because of her love for cats. JoAnne would take the grandchildren on little vacation trips here and there. Memories that both JoAnne and the grandchildren always cherished.
JoAnne is survived by her children, Marge (Terry) Stoterau of Sherman, South Dakota, Hank Blankespoor of Doon, Iowa, Carol Wehrkamp of Brandon, South Dakota, Brian (Cindi) Blankespoor of Rock Valley, Iowa, and Dawn (Todd) Scholten of Phoenix, Arizona; 14 grandchildren; 15 great grandchildren; brothers, John (Marge) Vis of Valley Springs, South Dakota, Jim (Audrey) Vis of Sioux Falls, South Dakota, and Norm (Judy) Vis of Valley Springs, South Dakota; and sisters, Katherine (Jacob) Hoogendoorn of Hills, Minnesota and Linda (Harley) Bork of Jasper, Minnesota; and sister-in-law, Karen Vis of Valley Springs, South Dakota.
She was preceded in death by her parents, Peter and Minnie; daughter-in-law, Gail Blankespoor; son-in-law, Brad Wehrkamp; brothers, Marlin Vis and Allen Vis; and nephews, Mark Hoogendoorn and Monte Vis.