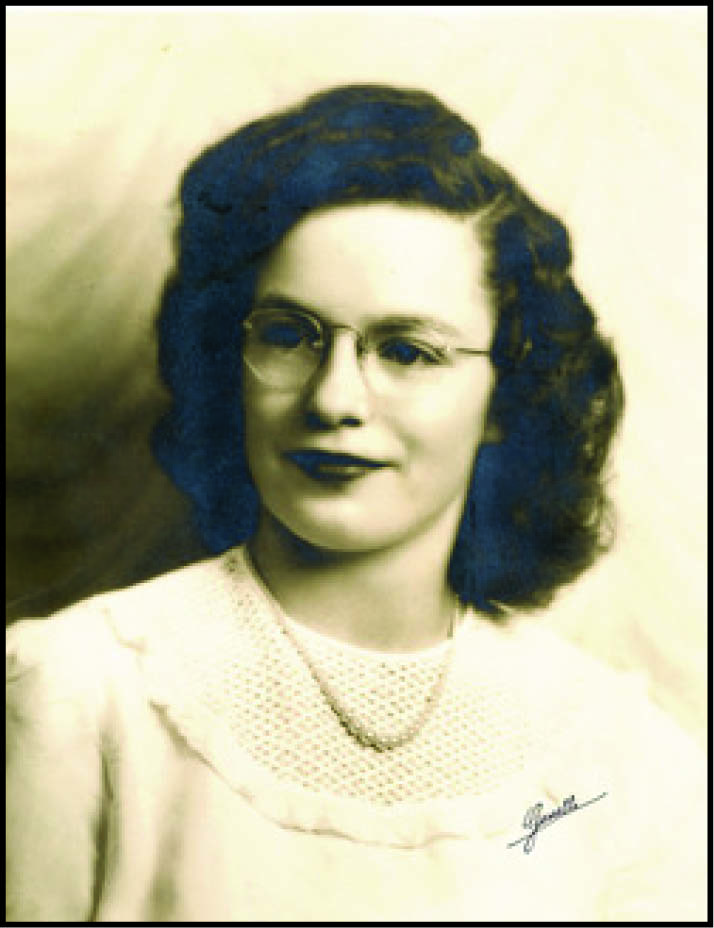 Joanna
Groeneweg
87
Rock Valley, Iowa
April 28, 2017
Joanna June Groeneweg, 87, of Rock Valley, Iowa, died Friday, April 28, 2017, at Hegg Memorial Health Center in Rock Valley.
Memorial services were Tuesday, May 2, at Rock Valley United Reformed Church with interment in Valley View Cemetery, Rock Valley.
Joanna June Kats was born Dec. 25, 1929, in Long Island, Kansas, daughter of Henry and Christina (Vander Plas) Kats. She attended Rock Valley Christian School and graduated from Western Christian High School.
On Feb. 22, 1950, she married Albert Groeneweg. The couple farmed northeast of Rock Valley until 1992, when they moved into town.
Survivors include her husband; nine children, Caron (Pete) Horstman of Doon, Iowa, Cheryl (Herm) Rozeboom and Audrey (Lamar) Nance, all of Rock Valley, Arletta (Verlyn) De Weerd of Sioux Center, Iowa, Sharla (Arlin) Hoogendoorn, Shonna (Randy) Blankespoor and Arlin (Carla) Groeneweg, all of Rock Valley; Donna (James) Van Beek of Ireton, Iowa, and Doris (Duane) Van Der Brink of Rock Rapids, Iowa; 28 grandchildren; 57 great-grandchildren; three sisters, Alta Groeneweg, Betty (Arvin) Hoogendoorn and Wanda Siebelink; five brothers, Ed Kats, Gerrit (Esther) Kats, Ken (Hendrene) Kats, Alvin (Evie) Kats and Larry Kats; and two sisters-in-law, Pat and Julianne Kats.
She was preceded in death by her parents; brothers, John, Paul and Harley Kats; brother-in-law, Walt Groeneweg; sisters-in-law, Sharon, Elaine, Darlene and Nelma Kats, and two great-grandsons.