Jeannette Tinklenberg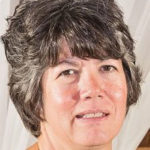 54
Edgerton, Minnesota
December 14, 2019
Jeannette Tinklenberg, 54, of Edgerton, Minnesota, died Saturday, Dec. 14, 2019, at Pipestone County Hospice House.
Funeral services was Wednesday, Dec. 18, at at First Christian Reformed Church, Edgerton.
Jeannette Ann Fisher was born Feb. 4, 1965, in Buena Park, California, to Martin and Jacquelynn (Glaze) Fisher. She grew up in Buena Park and graduated from John F. Kennedy High School in La Palma, California. She continued her schooling at North Orange County ROP in Anaheim, California. She worked as an assistant at a medical facility and received her EMT certification. In March 1988 she moved to Edgerton.
On June 24, 1989, she married Owen Tinklenberg. She was a substitute teaching at Pipestone Vocational School in Pipestone, Minnesota, then became a teacher at Early Child Family Education at Edgerton Public School. She later opened a dog grooming business. In November 2008, she went to work as a medical assistant at Pipestone County Medical Center.
Survivors include her husband; three children, Cody Tinklenberg of Brandon, South Dakota, Kelly (Dalton) De Haan of Hull, Iowa, and Haley Tinklenberg of Edgerton; her parents;sister, Melissa Scherfenberg of Hesperia, California, and other family and friends.