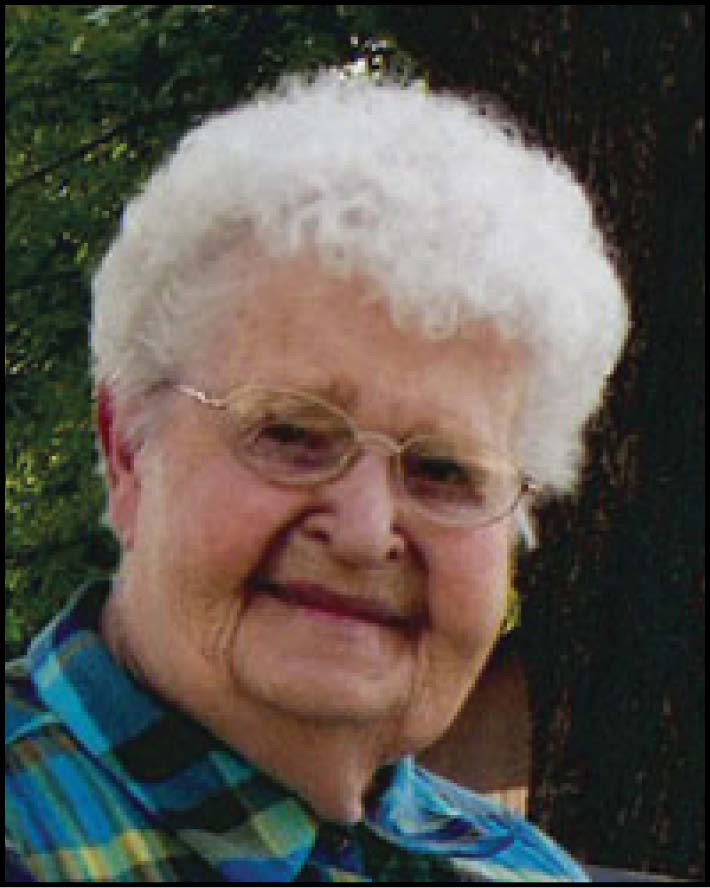 Jeanette
Netten
86
Hawarden, Iowa
August 10, 2014
Jeanette Netten, 86, of Hawarden died Sunday, Aug. 10, 2014, at Hillcrest Health Care Services.
Services were Wednesday, Aug. 13, at First Reformed Church in Rock Valley with interment in Valley View Cemetery.
Jeanette (Ravenswaay) Netten was born Feb. 24, 1928, at Ireton, Iowa, the daughter of Arie and Jacoba (Vanden Hoorn) Ravenswaay. She grew up near Ireton and attended country school.
On July 6, 1948, she married Peter Netten. They farmed near Ireton, Sioux Center and Doon. They retired to Rock Valley. In September 2010 they moved to Fellowship Village in Inwood, Iowa.
Her husband died Dec. 7, 2010. Jeanette moved to Pioneer Home in Orange City, Iowa. Due to declining health, she moved to Hillcrest Health Care Services in Hawarden, Iowa in December 2012.
She was a member of First Reformed Church in Rock Valley and previously in Doon and Ireton. In earlier years she and Pete had fun square-skipping. She kept a journal through the years that she updated faithfully. She also spent time volunteering at Justice For All and gardening. Her grandchildren especially loved her homemade jam.
Survivors include eight children, Dennis Netten of Alvord, Iowa, Arnold Netten of Ames, Iowa, Duane Netten of Hull, Iowa, Verlyn (Carla) Netten of Orange City, Iowa, Rodney (Lil) Netten of Rock Valley, Robert (Rhonda) Netten of Boyden, Iowa, Larry (Melissa) Netten of Orange City, Iowa, and Deann (Marlin) Anderson of Hawarden; 48 grandchildren; 47 great-grandchildren; one great-great-grandchild; four sisters, Anna Van Bruggen of Hawarden, Arlene De Bruin of Lyndon, Wash., Bernice De Kock of Hawarden and Dorothy (Harlan) Tiedeman of Beresford, S.D., and numerous nieces and nephews.
She was preceded in death by her parents; husband; daughter-in-law, Bev Netten; one grandson; one great-granddaughter; sister, Gert Vander Ploeg; brothers-in-law, Albert Van Bruggen, Jake De Bruin and Marion De Kock; and a twin infant brother and sister.