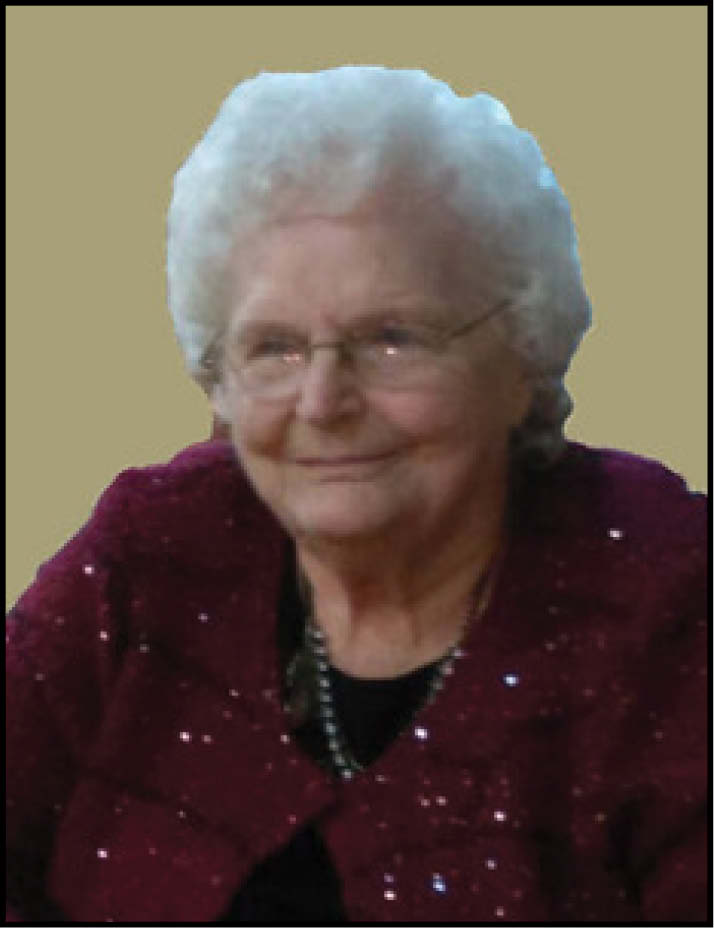 Irene De Wit
93
Rock Valley, Iowa
February 6, 2017
Irene De Wit, 93, of Rock Valley, Iowa, died Monday, Feb. 6, 2017, at Hegg Memorial Health Center, Rock Valley.
Memorial services were Friday, Feb. 10, at Calvin Christian Reformed Church, Rock Valley, with interment in Valley View Cemetery, Rock Valley. 
Irene Bajema was born Jan. 3, 1924, in Rock Valley, daughter of Barney and Johanna (Vanden Bosch) Bajema. She grew up near Rock Valley and graduated from eighth grade at Rock Valley Christian School.
On Aug. 20, 1948, she married John De Wit. They lived in Sioux Falls and Colton, South Dakota, before returning to Rock Valley in 1968. Her husband died July 8, 2013. In addition to raising her children, she babysat for several families in Rock Valley.
Survivors include four children, Jean (Dennis) Calkhoven of Hull, Iowa, Sheri (Loren) Broek of Sioux Center, Iowa, Jay (Donna) De Wit of Hull and Lori (Vyron) Hoff of Rock Rapids, Iowa; 11 grandchildren; 16 great-grandchildren; sister, Alice Kosters of Rock Valley; brother, Ronald (Evelyn) Bajema of Rock Valley; and two sisters-in-law, Henrietta Bajema of Hills, Minnesota, and Helen Bajema of Sioux Falls.
She was preceded in death by her parents; husband; brothers, Otto (Marlene), Leonard, Bernie and Bob Bajema; sisters, Frances (Clarence) Dykstra and Agnes (Marion) Horstman; and brother-in-law, Harold Kosters.