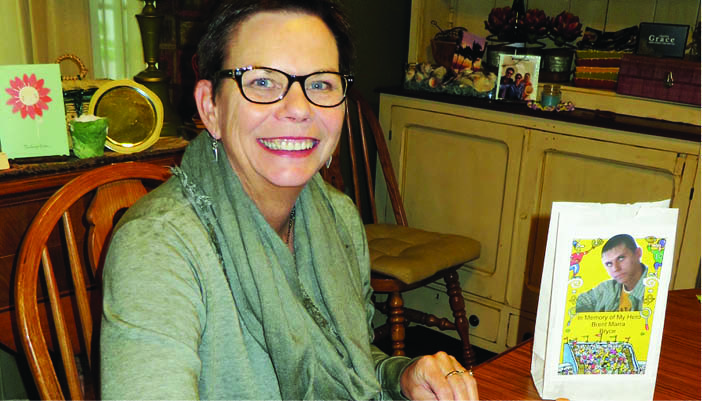 Hull will host the 2017 Relay for Life of Sioux County Wednesday, June 14, and organizers are inviting everyone in Boyden and Hull to be part of the activity.
The event, which rotates annually amongst Hawarden, Hull, Orange City, Rock Valley and Sioux Center, has been moved to Wednesday night this year.
"In the past we've had the Relay on Friday evening but this year we decided to try the middle of the week because we know how busy weekends can be," explained Loreen Marra, luminary chairperson on the county Relay for Life committee.
All the activities included with the event will be at Hesla Field. A community meal will be served from 5:30-7 p.m., followed by the opening ceremony and a survivor walk.
There will also be games for kids and adults including a cakewalk and relay races. Around dusk the luminaries are lit for the closing ceremony.
"The Relay for Life is more celebration than a fundraiser,although fundraising is important," added Marra. "We're hoping for a nice crowd as we celebrate our survivors and those who's lives we've lost."
People do not have to be part of a team to participate. "We just want people to come and help the fight against cancer," she said.
Marra's fight against cancer is very personal.
"Most of us have been affected by cancer in one way or another. Either we personally have received the devastating news of a cancer diagnosis or, in my case, have a few loved ones receiving the news," she said.
"As most of you know, I lost my son, Brent, to leukemia when he was 20 years old and lost my parents, parents-in-law and the father of my children to cancer. That's why I have been relaying for 17 years. My hope is that there will be a cure very soon."
Luminaries are available for purchase in Hull at American State and Iowa State banks and Lewis Drug or in Boyden at Citizen's State Bank. The suggested donation is $10 and they will be lined up around the Hesla Field track for the closing ceremony. They are in memory or in honor of a family member or friend who has been afflicted with cancer.
The Relay is the signature fundraiser for American Cancer Society.
"We would like everyone to join our volunteers by coming to the Relay to help us fulfill our mission to save lives and celebrate life," stated Marra.