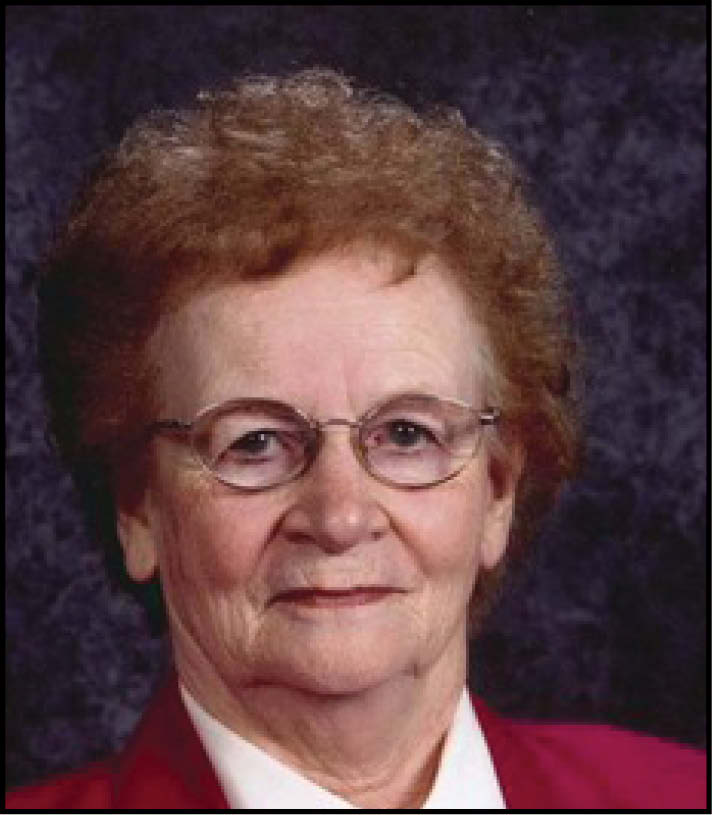 Hermina Kaskie
92
Hawarden, Iowa
June 20, 2016
Hermina "Mina" Matilda Kaskie, 85, of Hawarden, Iowa, died Monday, June 20, 2016, at Hillcrest Healthcare Service in Hawarden.
Funeral service was Thursday, June 23, at American Lutheran Church, Hawarden, with interment in Grace Hill Cemetery.
Hermina Mulm was born Feb. 19, 1931, in Winfred, South Dakota, the daughter of Frank and Henrietta VerMulm. She was raised in the Rock Valley, Iowa, area where she graduated from Rock Valley High School in 1948 and then attended Northwestern Junior College of Orange City, Iowa, receiving an elementary teaching degree in 1949. She taught at a country school in the Rock Valley area for a short time after graduation.
On Nov. 10, 1951, she married Frank Kaskie. The couple farmed in South Dakota and in the Rock Valley area before moving to the Chatsworth area in 1960 where they farmed until 1963. Following a devastating tornado, the family moved to the Hawarden area. The couple was divorced in 1983.
She worked at Swanson's Hardware for a time, for the City of Hawarden for many years, was employed at Casey's 21 years, and then contributed her time to the Foster Grandparent program at West Sioux School from 2003-present.
Survivors include seven children, Marvin (Pam) Kaskie and Lyle (Shery) Kaskie of Hawarden, Karen (Mark) Burnham of Pierson, Iowa, Cheryl (Broc) Hartman of Lennox, South Dakota, Ken (Sandi) Kaskie of North Platte, Nebraska, Lori Kaskie of Sioux City, Iowa, and Dennis (Cindy) Kaskie of Plainfield, Illinois; 13 grandchildren, 21 great-grandchildren; three great-great grandchildren; two sisters, Marcella Langstratt of Hull, Iowa, and Von (John) Aardema of Leavenworth, Kansas, and sister-in-law, JoAnn VerMulm of Rock Valley.
She was preceded in death by her parents; brother, Hank VerMulm, and brother-in-law, Bill Langstratt.