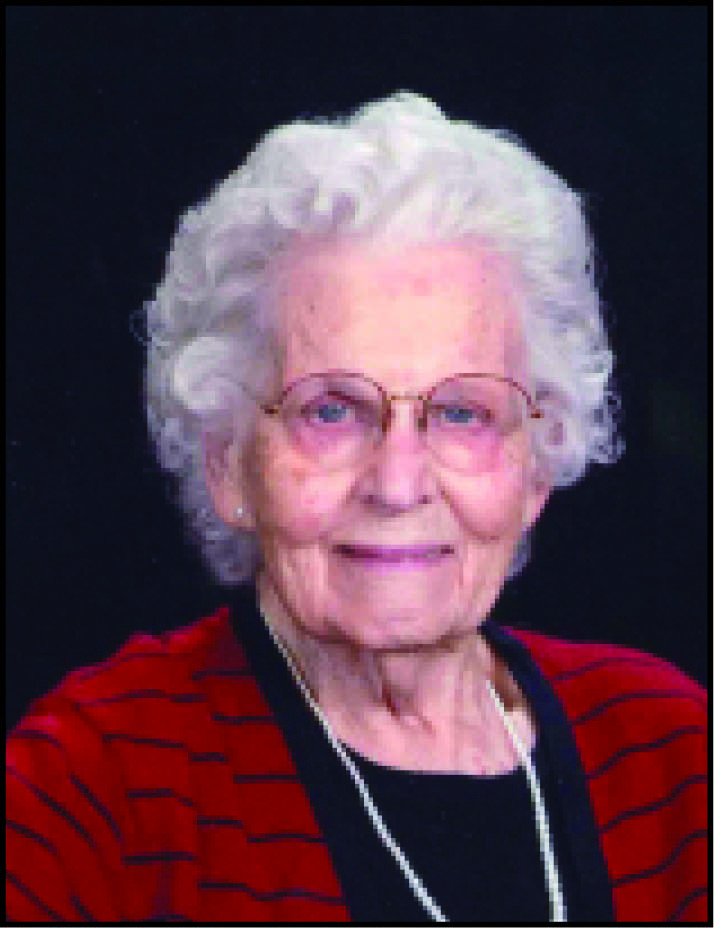 Grace Boote
92
Hull, Iowa
February 27, 2017
Grace Boote, 92, of Hull, Iowa, passed away Monday, Feb. 27, 2017, at Sioux Center Health.
Memorial service was Friday, March 3, at First Reformed Church, Hull, with interment in Hope Cemetery, Hull. 

Grace Meerdink was born Aug. 23, 1924, in rural Sioux Center, the daughter of George and Cynthia (Bartels) Meerdink. She was raised in Carmel and Hull. She graduated from Northwestern Junior College in Orange City and taught school in Boyden. Later, she returned to Northwestern and earned a bachelor's degree.
On May 27, 1947, she married Herman Boote. They farmed in the Hull area. In 1983, they retired into Hull. Her husband passed away Feb. 12, 2013, in Sioux Center. In August 2014, she became a resident of Aspen Heights Assisted Living in Hull. She transferred to Royale Meadows Care Center in Sioux Center in December 2015.
Survivors include her daughter, Mary (Duane) Johnson of Hull; two sons, Howard (Ronda) Boote of Lester, Iowa, and Robert (Carol) Boote of Hull; eight grandchildren; 16 great-grandchildren and a sister, Carol Boote of Holland, Michigan.
She was preceded in death by her husband; four brothers, Wilbur, Peter, Robert and George Jr. Meerdink, and a sister, Leona Meerdink.