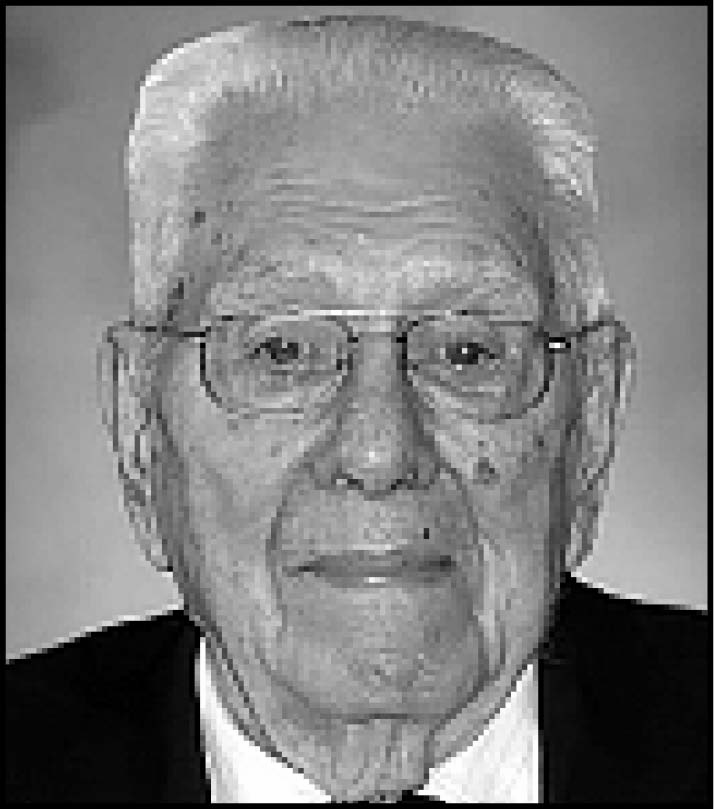 Gerben Te Slaa 
97
Sioux Falls, South Dakota
July 8, 2017
Gerben Te Slaa, 97, of Sioux Falls, South Dakota, passed away Saturday, July 8, 2017, at Good Samaritan Village in Sioux Falls.
Funeral service was Wednesday, July 12, at First Reformed Church, Hull, Iowa, with interment in Hope Cemetery, Hull.
Gerben was born Feb. 3, 1920, near Hull, the son of John G. and Hattie (De Vries) Te Slaa. He attended country school through fifth grade. In 1931, the family moved into town, where he graduated from Hull Public High School. He then assisted area farmers.
On June 8, 1944, he married Therissa Andela. They made their home in Hull, where the couple operated Gerb's Hardware 30 years and farmed near Hull. He was also an enumerator for the U.S. Department of Agriculture. In October 2010, the couple moved to Sioux Falls. His wife passed away April 30, 2017.
In earlier years, he served on the board of directors of Hull Christian School and was a member and president of Business and Professional Club. In addition, he was one of the original founders of Pleasant Acres Care Center in Hull.
Survivors include four children, Helen (Irwin) Van Leeuwen, Gaylen (Laura) Te Slaa and Terril (Lori) Te Slaa, all of Sioux Falls, and Orlin (Julie) Te Slaa of Shakopee, Minnesota; 10 grandchildren; 22 great-grandchildren and a great-great-granddaughter.
In addition to his parents and wife, he was preceded in death by a brother, Gerrit J. (Etta) Te Slaa; two sisters, Sadie (Joe) Wolfswinkel and Gertrude (Henry) Zoet, and a brother, also named Gerben.