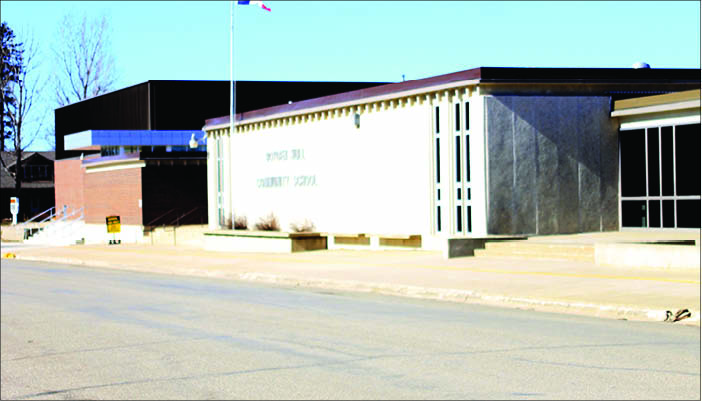 The past couple of weeks have brought about some minimal changes in school funding. A bill signed by Gov. Branstad increased the general state aid to public schools by $40 million for the next academic school year. The categorical state percent of growth, according to Senate File 166, stipulates growth is 1.11 percent for the budget year beginning July 1, 2017. On Thursday, Feb. 2, the bill passed the Iowa Senate with a 28-21 vote. And on Monday, Feb. 6, the bill passed the Iowa House with a 55-40 vote.
Steve Grond, superintendent of Boyden-Hull Schools, explained what this means for the district. In the short-term it won't make a big difference. "We'll be fine for the upcoming year," he said, but he expects having to dip into reserve funds. "Intermediate, if this continues, we'll have to dip in further," he continued. And if it stretches into the long-term, he guesses the school board will have to start looking at staff reductions and possibly some other reductions, too. Costs continue to rise and Grond doesn't feel the extra money is sufficient to cover the district's needs.
The 1.11 percent increase comes to about $47,000 for Boyden-Hull, Grond explained. "We are down a few students, so with that 1.11 percent increase, we're going to end up being on what they call the budget guarantee so that means we're going to have about 1 percent more money than what we had the previous year," he said. The money is used to cover teacher salary increases and other costs such as supplies, electric, water, garbage, snow removal and the other things that keep the building open and in operation. "It doesn't go toward building projects and it doesn't go toward buses," he assured.
Funding numbers come from the state level to help each school district set and certify their own budgets. It is even more helpful to have the state funding bills pass in a timely manner to assist with the process. The law states that the legislature should have this funding set a year in advance. However, in the past several years, schools were forced to set their budgets without knowing the exact amount of money to be received from the state because the state funding wasn't determined yet.
According to Iowa Code, school funding should be set 18 months in advance. In the past Grond remembered it had been, giving schools time to plan and something to work off of with their budget. "But what's happened in the last four years is they don't set it sometimes until late, and when I say late, sometimes May," Grond said. "It just makes it very difficult to plan a budget."
It's nice they set it earlier, and Grond knows they have a little time before finalizing the 2018 budget, but there's still a problem. Grond pointed out, "By law, this amount should have been set by last January.They've kind of ignored that (statute) over the course of the last five to six years." He explained they began making plans without it. "We feel that we are more than likely going to be on the budget guarantee so we just kind of planned accordingly."
Boyden-Hull's budget is usually set early enough to be approved at the April board meeting. They are then able to certify it with the state around mid-April. Grond went on to explain that the $47,000 really won't make much difference when it's compared to the $6.5-$7 million budget. "It's not a huge amount. We weren't expecting a lot from the legislators," he added.
Grond feels the increase was insufficient to cover the district's needs. He believes that if they gave no raises and had only a very minimal insurance raise of 6 percent, they would still need an additional $60,000 to $70,000. "Even with doing very minimal with the salary schedule, it's not going to be enough to cover that." he stated. Needing $70,000 and getting $47,000 still leaves the district short.