Dr. Edwin Geels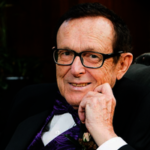 79
Laughlin, Nevada
March 30, 2019
Dr. Edwin Geels, 79, of Laughlin, Nevada, died at his home Saturday, March 30, 2019.
Memorial service was Saturday, April 6, at Bethel Christian Reformed Church, Sioux Center, with interment in Memory Gardens Cemetery, Sioux Center. 
Edwin James Geels was born Jan. 24, 1940, in Hull, Iowa, to Christian Andrew (Andy) and Priscilla (Vermeer) Geels. He lived on a farm near Sheldon, Iowa, until age 9, then near Hospers, Iowa, and in Sheldon. He graduated from Sheldon Christian School, Western Christian High School and Calvin College in Grand Rapids, Michigan. 
On June 14, 1962, he married Helena Wiersma. He attended graduate school at Iowa State University and received a Ph.D. in organic chemistry. He joined the faculty of Dordt College in 1965, where he was a professor of chemistry. 
Survivors include his wife; his sons, Dr. Randall (Sherri) Geels of El Cajon, California, and Marc (Sheri) Geels of Sioux Center; brother, Donald (Carol) Geels; sister, Patricia (Dick) Oostenink, and sisters-in-law, Ada (Pennings) Geels and Francine (Wiersma) (Peter) Meenen. 
He was preceded in death by his parents, his step-mother, Burdette (Oostenink) Geels, and his brother, Robert Geels.