Donald Driesen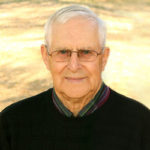 79
Rock Valley, Iowa
December 12, 2018
Donald Driesen, 79, of Rock Valley, Iowa, died Wednesday, Dec. 12, 2018, at Avera McKennan Hospital, Sioux Falls, South Dakota.
Funeral services were Saturday, Dec. 15, at Trinity Christian Reformed Church, Rock Valley, with interment in Valley View Cemetery, Rock Valley,
Donald Driesen was born May 30, 1939, in Rock Valley, son of Bert and Jennie (De Boer) Driesen. He attended Rock Valley Christian School and graduated from Western Christian High School. He served in the National Guard.
On Oct. 12, 1962, he married Donna Noteboom. They farmed near Rock Valley until the couple moved into town in 2004.
Survivors include his wife; four children, Robert (Cheryl) Driesen of Ireton, Iowa, Scott (Peggy) Driesen of Sioux Center, Iowa, David (Denise) Driesen of Orange City, Iowa, and Sandra (Craig) De Haan of Orange City; 16 grandchildren; six siblings, Harold (June) Driesen of Rock Valley, Bernard (Margaret) Driesen of Hull, Iowa, Helen Remmerde of Aumsville, Oregon, Carol (Rodney) Sandbulte of Rock Valley, Marion Driesen of Oostburg, Wisconsin, and Diane (Harry) Rozeboom of Rock Valley; and mother-in-law, Bernice Noteboom of Orange City.
He was preceded in death by his parents; sister, Elaine Van Otterloo; brother, Gene Driesen; father-in-law, Hubert Noteboom, and brothers-in-law, Ken Remmerde, Lee Blankers and Gary Vander Wilt.