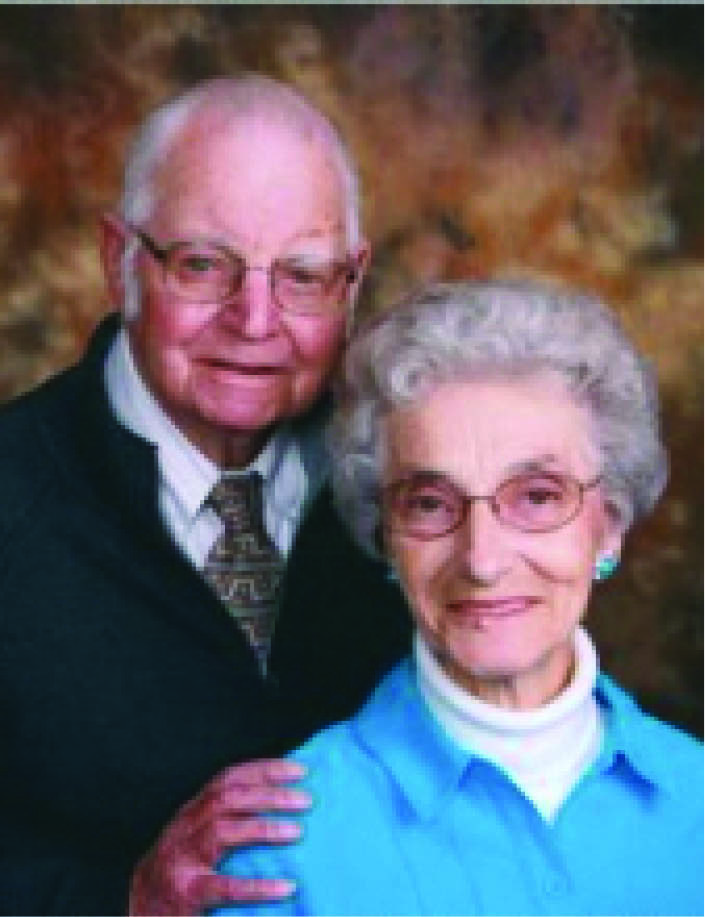 Delmar and Viola Kuper
89 & 81
Lennox, South Dakota
April 24, 2017
Delmar Kuper, 89, and Viola Kuper, 81,of Lennox, South Dakota, passed away Monday, April 24, 2017, at Sanford USD Medical Center, Sioux Falls, South Dakota, as the result of injuries they received in an automobile accident.
Funeral service was Friday, April 28, at Delaware Reformed Church, rural Lennox, with interment in Lennox Cemetery.
Delmar Dale Kuper was born Aug. 26, 1927, at Lennox, the son of Harm and Anna (Hoffman) Kuper. He grew up there, attending Burma country school. Delmar farmed and drove gravel truck for a living.
Viola Faye Bunger was born Aug. 16, 1935, near Davis, South Dakota, the daughter of Henry and Marie (Knock) Bunger. She grew up near Lennox, attending Long Creek country school and graduated from Lennox High School in 1953.
The couple was married Sept. 15, 1953. They lived in Canton and Hurley, South Dakota, before moving to Hull, Iowa. They were custodians of American Reformed Church over 12 years. They worked as funeral assistants for Oolman Funeral Home in Hull.
Survivors include Delmar's siblings, Harley (Catherine) Kuper and Norma Chesshir, all of Sioux Falls, and Viola's brother, Kennard (Loris) Bunger of Albany, Minnesota, and their nieces, nephews, cousins, other relatives and a host of friends and extended family.