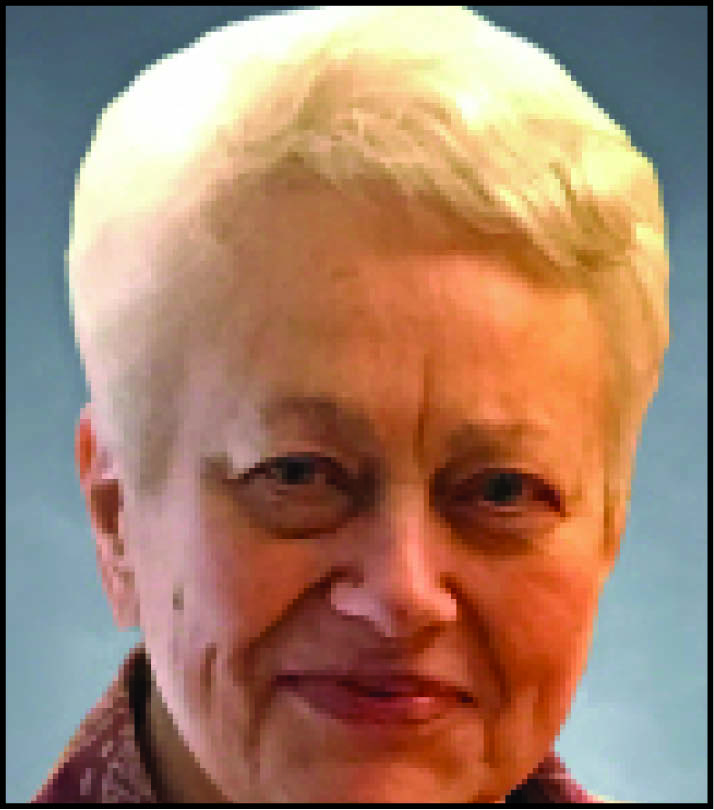 Darlene Van Es 
84
Alton, Iowa
July 29, 2017
Darlene Van Es, 84, of Alton, Iowa, passed away Saturday, July 29, 2017, at Orange City Area Health System.
Funeral services were Thursday, Aug. 3, at Alton Reformed Church with interment in Nassau Township Cemetery, Alton.
Darlene Jean Rosenboom was born Nov. 4, 1932, in Sanborn, Iowa, the daughter of Henry and Jennie (Wynia) Rosenboom. She was raised in Sioux and O'Brien counties and graduated from Sheldon High School.
On Nov. 6, 1950, she married Frank Van Es. They made their home in Newkirk, Iowa, 10 years and then moved to Alton. Frank passed away Sept. 26, 1996. In January 2017, she became a resident of Prairie Ridge Care Center in Orange City. In addition to being a homemaker, she also worked as a telephone operator, a nurse aide at Orange City Municipal Hospital and Heritage House Nursing Home in Orange City, a secretary at Alton Chiropractic Office and at Foreman Tire in Alton.
Survivors include nine children, Darlin (Dennis) Vander Wel of Orange City, Iowa, Juanita (Jeff) Glass of Phoenix, Arizona, Fonda (Kerry) Hartshorn of Coweta, Oklahoma, Franklin (Jeanne) Van Es of Alton, Renola (Wes) Van Ommeren of Alton, Melinda (Dave) Top of Loveland, Colorado, Quintin (Tamie) Van Es of Alton, Michael (Barb) Van Es of Hull, Iowa, and Jeffrey (Kari) Van Es of Arvada, Colorado; 25 grandchildren; 40 great-grandchildren; one great-great-grandson; five brothers, Martin (Karen) Rosenboom, Marion Rosenboom, Roger (Nancy) Rosenboom, Gary (Barb) Rosenboom and Lary (Viv) Rosenboom; one sister, Ruth Lowry; one sister-in-law, Arlene Van Es; and many nephews and nieces.
In addition to her parents and husband, she was preceded in death by a granddaughter-in-law; two brothers-in-law, Robert Lowry and John Van Es; a sister-in-law, Wilmina (Ed) Cleveringa, and Frank's parents, Gerrit and Elizabeth Van Es.