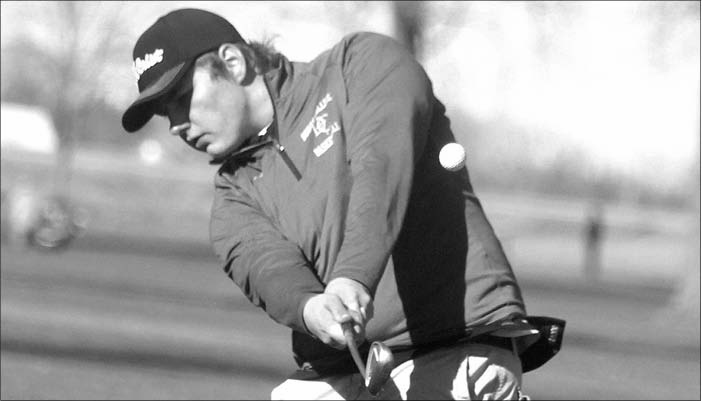 SHELDON-For the first meet of the 2017 season and the first meet under the coach Brad Van Roekel era, the Boyden-Hull boys' golf team got off to a good start Thursday at a Siouxland Confernce meet at Sheldon Golf and Country Club.
The Comets finished in third place in team standings with 172 strokes as Sheldon and MOC-Floyd Valley tied for the top with 158 strokes. The Orabs were rewarded first place on a tie-breaker.
Individually, Boyden-Hull was led by Keaton Van Roekel with a nine-hole round of 40, good for a sixth-place medal position. Kyle Baartman was second on the team with a 42, Davis Van Roekel was third on the squad with a 44 and Marcus Rens shot a 46.
There was a strong southwest wind blowing at about 15 miles per hour and gusting up to 20 miles per hour and coach Van Roekel said that affected most of the scores, but was pleased with how the Comets battled through it.
"We had a couple of good scores, considering the weather. As a team, we had a couple double bogies and triple bogies, and those are hard to come back from," he said.
Siouxland Conference boys' golf at Sheldon Golf and Country Club
Team results:1. Sheldon 158, 2. MOC-Floyd Valley 158, 3. Boyden-Hull 172, 4. Okoboji 179, 5. Central Lyon 181, 6. West Lyon 186, 7. Rock Valley 229, 8. Sibley-Ocheyedan 240
Boyden-Hull cards:Keaton Van Roekel 40 (sixth-place medalist), Kyle Baartman 42, Davis Van Roekel 44, Marcus Rens 46, Austin Moss 52, Logan Brunsting 54