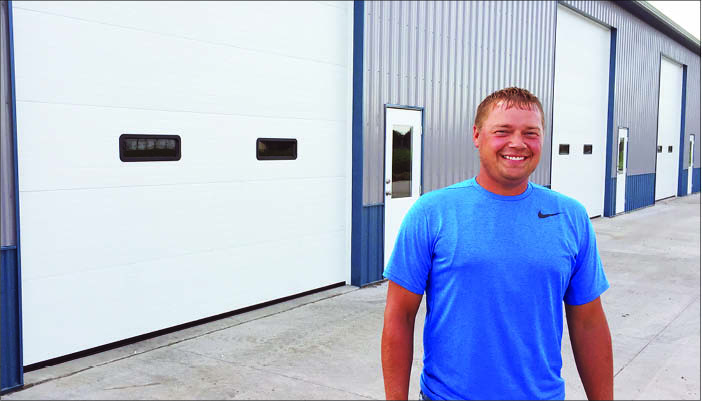 Need affordable shop space for your small business? Or a large shed for your toys?
Hawkeye Association business condos, the newest addition to Hull's Commerce Center industrial park, will meet those needs.
The six business condos, located east of Bliek's Repair, are owned by Justin Draayer, Boyden, Tyler Dekker, Hull, and Loren Bylsma, Orange City, and come in a variety of sizes.
The largest is 40×60 feet and has been sold. Another is 36×40 feet and the other four spaces are 30×60. All have a 14×14-foot overhead door, 16-foot side walls, two walkout doors, radiant tube heat, a bathroom andan optional office.
"Business condos have been going up in Sioux Center and Orange City and have been selling quickly. We thought Hull would be a good place to offer them too," explained Draayer. "And so far we've had a lot of interest in them.
"Business condos are attractive to small businesses, such as construction, landscaping or detailing, that need shop space but don't want to buy a large building," he added. "The overhead doors are large enough for a semi-truck to fit in. Some people want the space as a very large storage area or a toy shed."
The condo that has been sold was purchased as an investment and is available to rent.
Because of the interest shown in these six spaces, Draayer is hopeful they will sell quickly. If they do, he'd like to put up six more. "We have room to expand," he said.
For more information, Draayer can be reached at 712-470-0999.